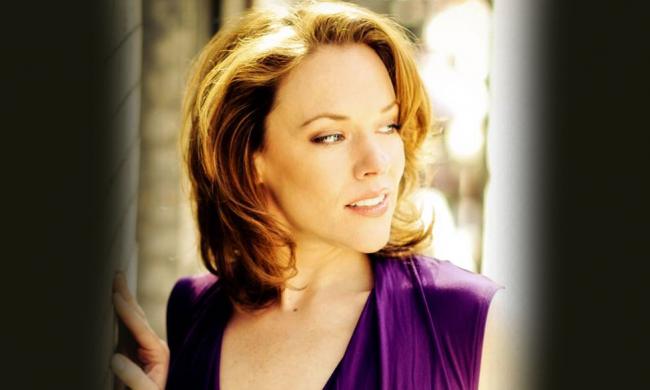 Vixens & Villains
"Movies will make you famous; television will make you rich; but theatre will make you good." – Terrence Mann, actor, singer, director, songwriter and dancer.

If we're being honest, Orlando never lived up to its oh-so-creative moniker "Hollywood of the East." Sure, some Nickelodeon game shows were filmed here for a while, and Adam Sandler's The Water Boy was supposed to take place in Louisiana and all the cars had Florida license plates. But really, Orlando never raked in the big blockbusters.

While "Broadway of the South" should never even be attempted as a nickname, Orlando is in fact a tremendous hub for live theater. And in Orlando, this love for theater starts young. In addition to the various acting and musical theater classes and camps that are available for students starting at age can-you-speak, Orlando is home to Dr. Phillips High School and its Visual & Performing Arts magnet program — one of the best theater programs in the country.

Once you're all grown up and just want to be an audience member, Orlando's live theater venues include the Bob Carr Performing Arts Centre, Orlando Repertory Theatre, Mad Cow Theatre, Orlando Shakespeare Theater, The Plaza Live, Annie Russell Theatre, and countless others. In addition, Orlando plays host to annual theater events throughout the year. One of the longest running events of its kind is Mad Cow's Orlando Cabaret Festival. Now in its 11th year, the Orlando Cabaret Festival introduces residents and visitors to some of the world's most preeminent cabaret, Broadway and jazz artists.

Without a doubt, the best part about Mad Cow Theatre in downtown Orlando is its intimate atmosphere. Yes, the full bar, incredibly friendly staff and ideal location are also in the "Pluses" column. But it's the "oh my gosh the stage is so close!" part that really makes Mad Cow a great theater venue. It appeals to everyone from theater veterans to newbies, and the occasional child or significant other who may or may not have been dragged against their will. But in this theater, it's nearly impossible to not be captivated. Audience members in the front row are basically onstage, and those in the very last row can't laugh, cry or pick their nose without the performers seeing them.

The first weekend of the 11th annual Orlando Cabaret Festival featured veteran musical theater actress Emily Skinner, who is best known for her Broadway roles in Side Show, The Full Monty and Billy Elliot. The show consisted of just Emily onstage with a microphone and her (quite attractive) accompanist. For those who love theater, this is the true appeal of the Orlando Cabaret Festival — just you and an incredibly talented performer hanging out, catching up, telling funny stories and occasionally bursting into song.

In between singing Broadway classics and current hits, Emily told humorous and personal stories about her life and adventures in the Big Apple. She always plays either the villain or the slut; she was cast in Billy Elliott because she wasn't afraid to be mean to the child actors; she adores Julie Andrews, who she just recently met and is as sweet as she seems; she knows way too much about musical theater history; she does a phenomenal Send in the Clowns, which is not supposed to be funny; and she said the F word (more than once) at an awards gala that was attended by the vice president. Classy. Or, "Classy with K," according to Emily.

The 60+ minute show flew by, as Emily engaged the audience with her charming personality and an incredible variety of songs — everything from Disney's The Little Mermaid to Quilt, A Musical Celebration, based on stories for, from and about the AIDS memorial quilt. This was Emily's first year at the Orlando Cabaret Festival, and I sincerely hope it won't be her last. Because I'm definitely coming back next year to hopefully visit with Emily again and meet some of the other cabaret performers. I'll be the one in the front row, sitting in the spotlights.