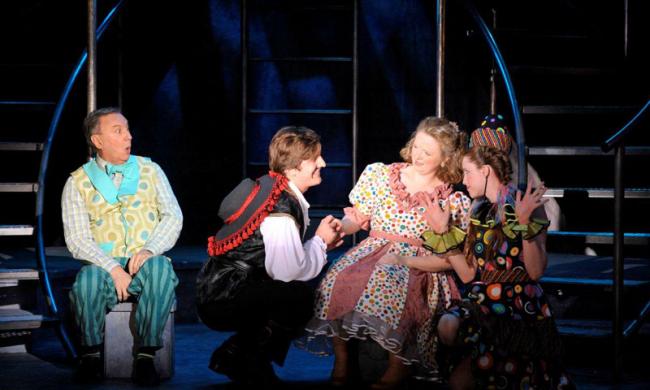 The Fantasticks
Every Sunday @ 2 pm

at Theatre UCF
Building next to the Technology Commons.
4000 Central Florida Blvd., Orlando
Go along for the ride as two young people fall in and out of love in the musical The Fantasticks. Their stories are told through a poetic script that captures your heart and invests you in the characters. This play follows the young lovers along as they mature and fall back in love. Come out and enjoy this enthralling musical!

This redition of The Fantasticks is performed by The Vagabond Players, a traveling theater troupe. They will host performances of this show at the UCF Theatre every Thursday-Sunday from June 27 - Sept. 1, however there will be no shows on July 12, 14, 18, 20, and 25-28, and Aug 1-18. Thursday and Friday shows start at 8 pm, and Sunday night shows start at 2 pm.

Note: The 8/29 performance is during a home game, so please allow time for getting to the theater. During home games, Theatre UCF visitors must park in Lots B4 or B6. The theatre will email a parking permit that you need to print and display on your dashboard. A shuttle will take people from the lot to the theatre.

For more information about Theatre UCF check out their profile.
Upcoming Events
that also might interest you