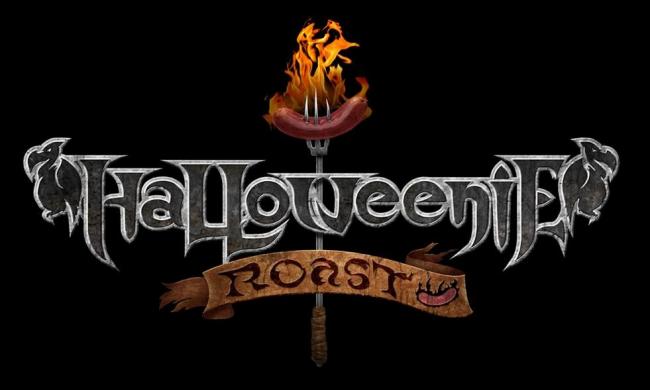 Halloweenie Roast
October 25th - 6:00pm

at CFE Arena

On campus at UCF.

12777 Gemini Blvd. N, Orlando, 32816
The WJRR Halloweenie Roast 2013 will feature heavy metal, hard rock star Alice Cooper performing heart pounding hits alongside other popular rock bands including Papa Roach, Bullet for My Valentine, Black Veil Brides, Pop Evil, and Heaven's Basement.

Alice Cooper is referred to as "The Godfather of Shock Rock." He came to prominence in the 70s with his horror genre of garage rock. Cooper is known for hard rocking hits like "School's Out," "I'm Eighteen," and "Poison," "Desperado," and "No More Mr. Nice Guy." Alice Cooper was inducted into the Rock and Roll Hall of Fame in 2011, and he has a covers album being released in Spring 2014. Alice Cooper will be leading the Halloweenie Roast concert at UCF.

Bullet for My Valentine is a Welsh heavy metal band from the United Kingdom. The band first came to the music scene in the late 90s. They have over 3,000,000 album sales worldwide. Their style is described as heavy metal and thrash metal. Their best charting hit was "Tears Don't Fall" in 2006, and their best charting album Fever peaked at number 3 in the U.S. They're bringing their best hits to students and guests at the Halloweenie Roast at CFE Arena.

Papa Roach broke into the mainstream around the millenium. His music has been featured in the Tony Hawk video games, and his most popular singles were "Last Resort" in 2000 and "Scars" in 2004. "Broken Home" was nominated for Best Music Video Short Form at the 2001 Grammy Awards. The band consist of Jacoby Shaddix, Jerry Horton, Tobin Esperance, and Tony Palermo.

Black Veil Brides are a glam metal, shock rock mand from California who will be taking the stage at UCF's CFE Arena. Their music has been nominated and won for awards from multiple outlets including Loudwire Cage Match, Kerrang!, Revolver, Alternative Press, and MTV. The band consists of Andy Biersack, Jake Pitts, Ashley Purdy, Jinxx, and Christian "CC" Coma.

Pop Evil is an American band from Grand Rapids, Michigan that will be performing at the Halloweenie Roast. They emerged on the pop culture scene in 2001 and have released three albums: Lipstick on the Mirror (2008), War of Angels (2010), and Onyx (2013). Singles from their latest album include "Trenches" and "Deal With the Devil." The album peaked on the US Rock Albums chart at number three. The band consists of Leigh Kakaty, Chachi Riot, Dave Grahs, Matt DiRito, and Nick Fuelling.

The Halloweenie Roast show is being sponsored by 101.1 WJRR The Rock Station in Orlando, and arrives just in time for Halloween.

Tickets are on sale Friday, August 16 starting at 10 am. There are several different seating options available, and prices range from $27.50 - $61.65.

The Halloweenie Roast will be held at CFE Arena. For more information on the CFE Arena, view their profile page.
Upcoming Events
that also might interest you