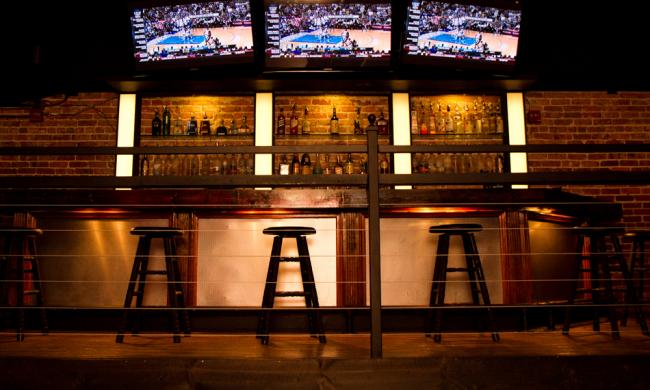 Watch the Super Bowl @ Native

Located on West Church Street next to Latitudes.
27 W. Church St., Orlando, FL, 32801
If you're a local or visitor to Orlando and you're looking for places to watch the NFL Super Bowl, enjoy watching the 2014 game at Native Social Bar.

Native Social Bar is designed to reflect the history and spirit of the city of Orlando, and is located at the heart of the downtown nightlife. It's clean and trendy, upscale and cultured. It's designed to feel homey to the average Orlando resident, but welcomes visitors and tourists. There are plenty of TV screens to watch the game on, and a wide selection of unique beers.

Comfortable seating and cozy corners make it a great place to watch the Super Bowl with football fans. Full-service liquor bar provides drink specials, and the atmosphere is reasonable for conversation so you can chat about the Super Bowl commercials, halftime show, and winning plays.

You can watch the 2014 Super Bowl game between the Denver Broncos and the Seattle Seahawks at Native Social Bar. For more info on Native in Downtown Orlando, view their profile page.

For more ways to celebrate the Super Bowl in Orlando, click here.
Upcoming Events
that also might interest you