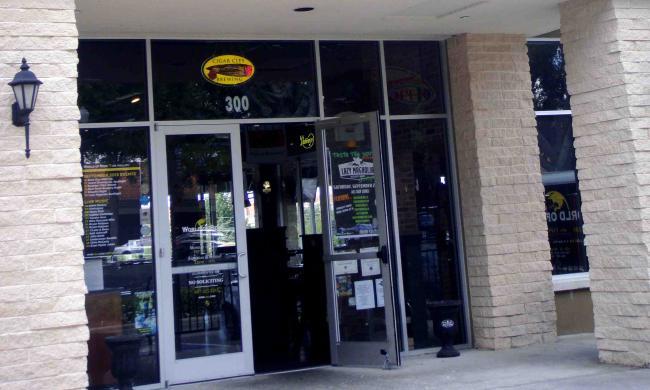 Watch the Super Bowl @ World of Beer
In The Marketplace at Dr. Phillips.
7800 Dr. Phillips Blvd., Suite 300, Orlando, FL, 32819
If you're a local or visitor to Orlando and you're looking for places to watch the NFL Super Bowl, enjoy watching the 2014 game at World of Beer.

World of Beer has the right beer for you, whether you're a picky beer drinker or up for trying anything new. It's a huge bar the size of a restaurant that specializes in providing numerous brands of craft beer, both bottles and draft; wine; and cigars. It's a space for enjoying the company of friends and family while enjoying a drink. It doesn't serve any food, but World of Beer has partnered with many of the local restaurant to have food delivered, or you can bring in your own for the big football game.

Besides having a wide range of brands and comfortable service, World of Beer is also hooked up with high-definition TVs. It's an exciting palce for watching sports, especially the 2014 Super Bowl game. Football fans will find a comfortable drinking and game-watching experience within the World of Beer in Dr. Phillips.

World of Beer is located in The Marketplace at Dr. Phillips, at the intersection of Sand Lake Road and Dr. Phillips Boulevard. For more info on World of Beer, view their profile page.

For more ways to celebrate the Super Bowl in Orlando, click here.
Upcoming Events
that also might interest you