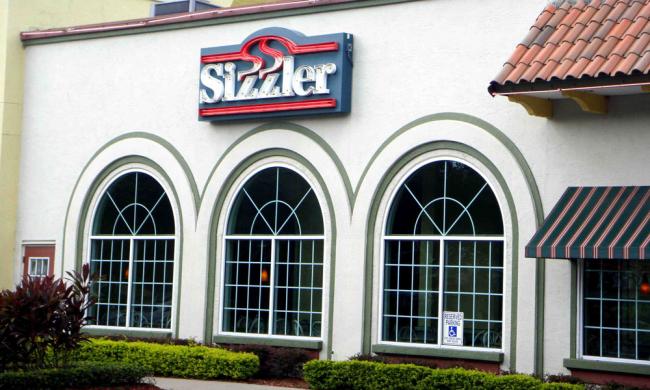 Sizzler- International Drive
Next to WonderWorks, the upside-down building.
9142 South International Drive, Orlando, FL, 32819
Hours
of Operation
Sun - Sat:
7:00 am - 10:00 pm

Profile

Overview

Sizzler brings tasty American cuisine to Orlando at a very affordable price. A historical family favorite, this restaurant seeks to please its visitors by having an endless salad bar, hot bar items, and USDA choice steaks all available upon the guest's request.

The endless salad bar is open all day, and may be added to any meal for just $4.99. The salad bar not only encompasses salad, but it also includes hot appetizers, a fresh taco bar, and desserts. Breakfast is served daily until 11:30am, and lunch is available from 11:30 am to 3pm.

The complete lunch menu starts at the low price of $9.99. Kids menu items include hamburgers, grilled cheese sandwiches, hot dogs, and cheese pizza, and also includes entry to the salad and hot buffet upon request.

Sizzler is located on International Drive, in close proximity to Wonder Works.