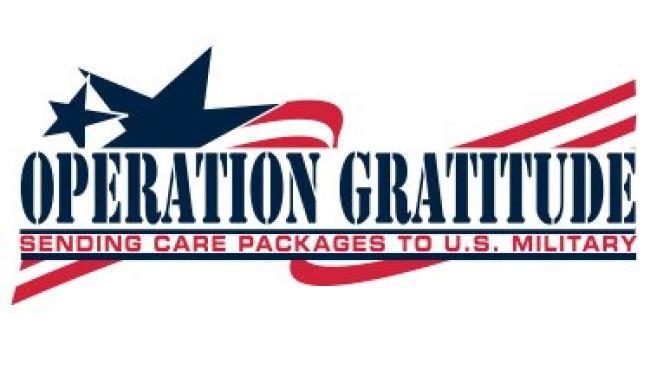 Support Our Soldiers This Halloween
Although it may not seem like it, Halloween is in many ways a season of love and giving. Parents spend quality time with their children, dressing them up in unique costumes and taking them trick-or-treating. Neighbors open up their doors to complete strangers to give away treats and wish them a Happy Halloween. It's an American tradition, and right now, American soldiers in Afghanistan are missing this fun time with family and friends.

That is why the Winter Park Fire-Rescue Department is supporting Operation Gratitude Orlando! This Halloween donation drive will take place throughout Orlando to collect candy and letters of appreciation for American soldiers deployed in Afghanistan and other hostile regions of the world. Operation Gratitude is a nonprofit, volunteer-run organization funded by private donations. More than 20,000 pounds of candy have been collected by event organizer and Orlando resident Andrew Weinstock. The goal this year is to collect 12,000 pounds.

Candy is not only a welcome treat to soldiers, it can also be thrown to children to determine enemy activity in dangerous areas. If children run to pick up the candy, then the area is safe. If they stay inside, then something else may be going on. Children have also played an important role as informants, and their knowledge of the region and local happenings is vast. Soldiers earn their trust and bond with them by giving them candy and sweets. With Operation Gratitude, your donation of candy can save lives.

Take part in this charity event by bringing any bags of candy you may have to one of these locations from now until Nov. 18.

 

DROP-OFF LOCATIONS

Station 61 / 343 W. Canton Ave.

Station 62 / 300 S. Lakemont Ave.

Station 64 / 1439 Howell Branch Road

City Hall / 401 S. Park Ave.

Winter Park Public Library / 460 E. New England Ave.

 

Items will also be collected during the annual Veteran's Day Celebration on Nov. 8 at 9:30 a.m.

Winter Park Community Center Ruby Ball Amphitheater / 721 W. New England Ave.

 

Help our military and armed forces by bringing a smile to many serving in the Army, Navy, Air Force, and Marines overseas. For more information, visit http://www.operationgratitude.com.