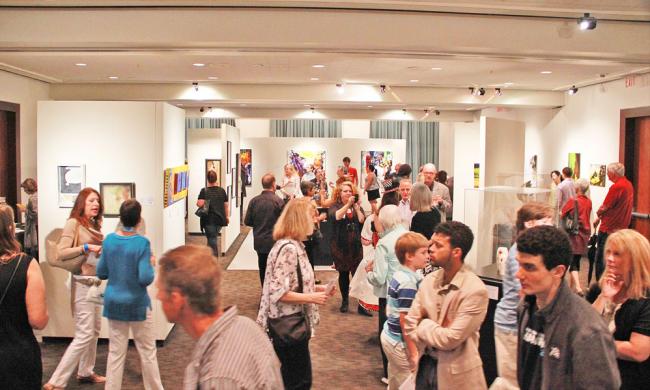 1st Thursdays: Collaboration
At Loch Haven Park.
2416 N. Mills Ave., Orlando, 32801
On the first Thursday of every month, the Associates (the Orlando Museum of Art's volunteer support group) present a new exhibit of work from local artists. The event includes live music, food from local restaurants, and cash bars seving wine, beer, soft drinks and water. The 1st Thursday program aims to expand OMA's membership and create appreciate for the visual arts.

This month the theme is "Collaboration." All works center around the process of collaboration and all its various benefits, challenges, and potential.

Tickets are available through the Orlando Museum of Art website and at the door of the event. Free parking is available at Orlando Loch Haven Park, and $5 parking is available at the Orlando Science Center parking garage.
Upcoming Events
that also might interest you