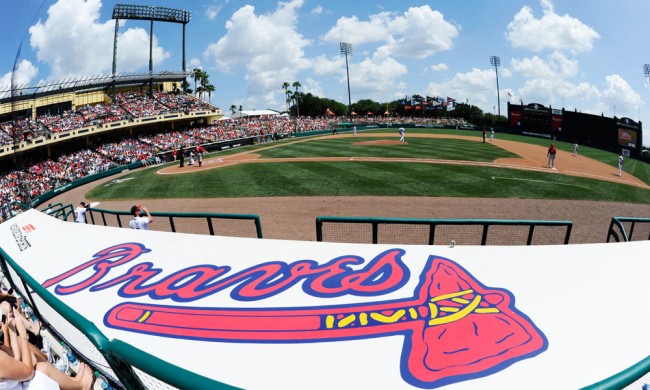 Atlanta Braves vs. Boston Red Sox
Off Exit 65 from I-4.
700 S. Victory Way, Kissimmee, 34747
The Atlanta Braves have their annual spring training at the ESPN Wide World of Sports complex. The MLB team is based in Atlanta first came to the scene in 1966. Their home base is Turner Field in Atlanta, Georgia. The Braves franchis has three world series titles, their most recent being won in 1995. The last time they attended a World Series was in 1999, and they have 9 World Series appearances overall. Manager Fredi González brings top players Freddie Freeman, Craig Kimbrel, and Justin Upton.

The Atlanta Braves will be playing the Boston Red Sox. The Red Sox went into one of the longest championship droughts in baseball history, called by some the "Curse of the Bambino" after its alleged beginning with the Red Sox's sale of Babe Ruth to the rival New York Yankees. The team would wait 86 years before winning a World Series Championship in 2004. The Boston Red Sox have 8 World Series titles in all. Their home field is Fenway Park in Boston, Massachusetts. Manager John Farrell brings top players Dustin Pedroia, David Ortiz, Jon Lester, Mike Napoli, Koji Uehara, Xander Bogaerts, and Shane Victorino to face off against the Atlanta Braves.

The game will be held on Saturday, March 22, at 1:05 p.m.

The Atlanta Braves vs. the Boston Red Sox will take place at the ESPN Wide World of Sports Complex. For more information on this sports venue, view their profile page.
Upcoming Events
that also might interest you