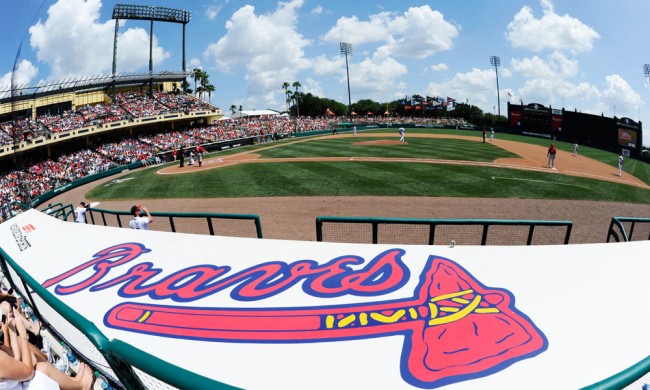 Atlanta Braves vs. Detroit Tigers
Off Exit 65 from I-4.
700 S. Victory Way, Kissimmee, 34747
The Atlanta Braves have their annual spring training at the ESPN Wide World of Sports complex. The MLB team is based in Atlanta first came to the scene in 1966. Their home base is Turner Field in Atlanta, Georgia. The Braves franchis has three world series titles, their most recent being won in 1995. The last time they attended a World Series was in 1999, and they have 9 World Series appearances overall. Manager Fredi González brings top players Freddie Freeman, Craig Kimbrel, and Justin Upton.

The Atlanta Braves will be playing the Detroit Tigers. The Tigers are the oldest continuous one-name, one-city franchise in the American League. They enetered the baseball scene in 1894, and have won four World Series titles, their most recent one being in 1935. The team's most recent World Series appearance was in 2012, when they lost to the San Francisco Giants. Their home field is Comerica Park in Detroit Michigan. Manager Brad Ausmus brings top players Miguel Cabrera, Max Scherzer, Anibal Sanchez, and Ian Kinsler to face off against the Atlanta Braves.

The game will be held on Wednesday, February 26, at 1:05 p.m, and Friday, March 21, at 1:05 p.m.

The Atlanta Braves vs. the Detroit Tigers will take place at the ESPN Wide World of Sports Complex. For more information on this sports venue, view their profile page.
Upcoming Events
that also might interest you