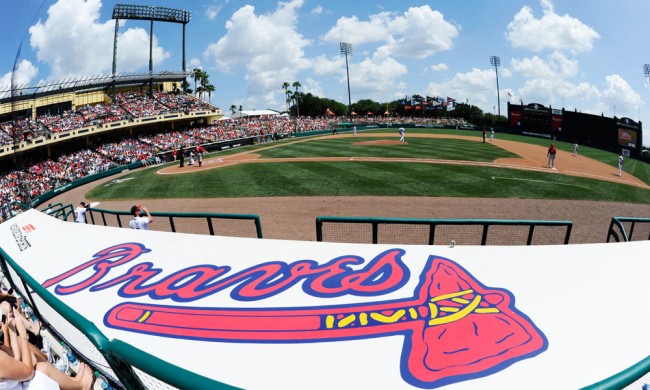 Atlanta Braves vs. New York Yankees
Off Exit 65 from I-4.
700 S. Victory Way, Kissimmee, 34747
The Atlanta Braves have their annual spring training at the ESPN Wide World of Sports complex. The MLB team is based in Atlanta first came to the scene in 1966. Their home base is Turner Field in Atlanta, Georgia. The Braves franchis has three world series titles, their most recent being won in 1995. The last time they attended a World Series was in 1999, and they have 9 World Series appearances overall. Manager Fredi González brings top players Freddie Freeman, Craig Kimbrel, and Justin Upton.

The Atlanta Braves will be playing the New York Yankees. The Yankees are one of the most successful franchises in professional sports history. The New York Yankees team name was established in 1913. The team has won 18 division titles, 40 AL pennants, and 27 World Series championships, all of which are MLB records. The team's most recent World Series win was in 2009, which is also their most recent appearance. Their home field is Yankee Stadium in New York City, New York. Manager Joe Girardi brings top players David Robertson, Carlos Beltran, Brian McCann, Masahiro Tanaka, and Jacoby Ellsbury to face off against the Atlanta Braves.

The game will be held on Wednesday, March 19, at 1:05 p.m.

The Atlanta Braves vs. the New York Yankees will take place at the ESPN Wide World of Sports Complex. For more information on this sports venue, view their profile page.
Upcoming Events
that also might interest you