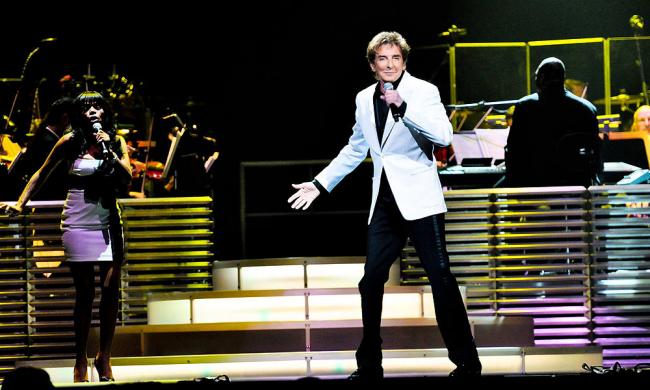 Barry Manilow
January 18th - 7:30pm

at Amway Center

Located on Church Street just west of I-4.

400 W. Church St., Orlando, 32801
Top selling artist Barry Manilow performs some of his best songs at the Amway Center. Manilow, the undisputed number one adult contemporary artist of all time, brings his high-energy concert event to cities across the globe, including Orlando. Some of his more than fifty top 40 hits include tracks like "Mandy," "Can't Smile Without You," and "Copacabana (at The Copa)."

With worldwide record sales exceeding 80 million, Barry Manilow's inimitable career encompasses virtually every arena of entertainment, including performing, writing, composing, arranging and producing. A Songwriters Hall of Fame inductee, Manilow has produced, arranged and released more than 40 albums during the course of his career. He has also written and produced songs for legendary artists such as Barbra Streisand, Bette Midler, Dionne Warwick and many more. He has been honored with a Grammy®, two Emmys, a Tony Award, and an Oscar nomination for his song "Ready To Take A Chance Again" from the film Foul Play.

The concert will be held on Saturday, January 18, 2014 at 7:30 pm.

Tickets are on sale now.

For more info on the Amway Center, view their profile page.
Upcoming Events
that also might interest you