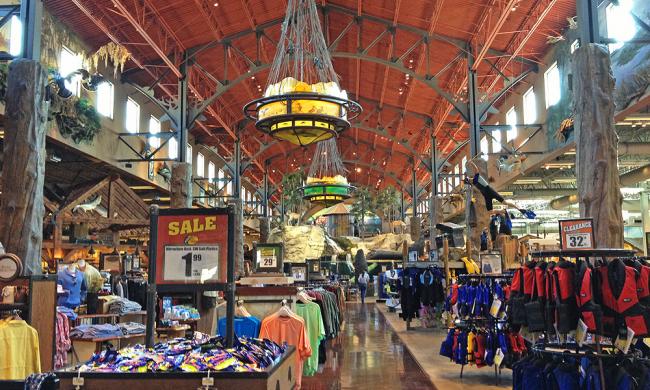 Bass Pro Shops Family Summer Camp
At Festival Bay Mall.
5156 International Dr., Orlando, 32819
Every Tuesday, Thursday, Saturday, and Sunday until July 18, your family can enjoy a fun summer camp at Bass Pro Shops Outdoor World. There are numerous amounts of activities for every member of the family to enjoy.

Bass Pro Shops will conduct family activities, crafts, and workshops. Some activities include a BB shooting range, a carousel, a casting challenge, and a homemade ice cream station. Crafts include designing your own compass, slap bracelets, lizard door hangers, stick fish, and painting your own deer track. If families want to attend workshops there are many to choose from. Archery, fishing, bird watching, camping, and wildlife exploration workshops will all take place at the camp. The workshops will last for approximately 20 minutes each. All camp activities are free to attend, and are open to all ages!

Bass Pro Shops Outdoor World is located at the Festival Bay Mall.
Upcoming Events
that also might interest you