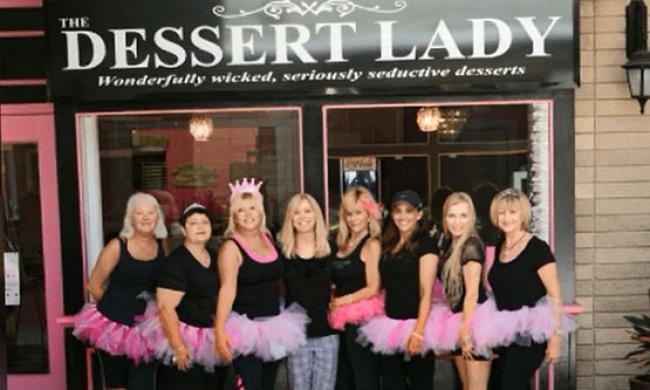 Breast Cancer Awareness Tea Party
October 24th - 3:00pm

at Dessert Lady

In The Marketplace at Dr. Phillips, next to Christini's

7600 Dr. Phillips Blvd., Suite 78, Orlando, FL, 32819
The Breast Cancer Awareness Tea Party is a special event featuring tasty treats, drinks, a silent auction, raffle, and book signing.

Starbucks coffee and tea will be served with delectable baked goods courtesy of the Dessert Lady. There will be a silent auction with a variety of fun items to bid on: gift certificates, pocket books, wines, jewelry, blankets, gift baskets for breast cancer awareness and golf, and much more. The tea will include raffle prizes as well with several prizes including a free haircut from Great Clips, starbucks goodies, and restaurant gift cards.

Tickets are $10, with proceed from the event going to the Pink Ribbon Princess Foundation. The Pink Ribbon Princess Foundation is dedicated to helping cancer patients pay for their insurance premiums or for their cancer medications that will ultimately save lives. The foundation was inspired by the personal experiences of breast cancer survivor Debbie Roderick, who knows the financial and emotional burden a breast cancer diagnosis can have on a family. Pink Ribbon Princess wants to make sure breast cancer patients can find the help they need.

Along with the activities at the tea party, there will also be a book signing with Debbie Roderick featuring her book Scarred for Life: Diary of a Pink Ribbon Princess. She'll talk about some of her experiences with treatment and surviving breast cancer, and will be selling copies of her book for $10.

Breast Cancer Awareness Tea Party will be held at The Dessert Lady in The Marketplace at Dr. Phillips. For more information on The Dessert Lady, view her profile page.
Upcoming Events
that also might interest you