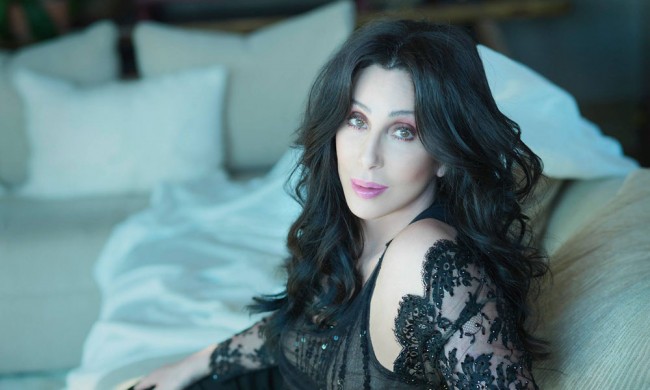 Cher
May 16th - 8:00pm

at Amway Center

Located on Church Street just west of I-4.

400 W. Church St., Orlando, 32801

(407) 440-7000

(800) 745-3000
After one of the most successful tours by a solor artist with The Never Can Say Goodbye Tour, Cher is headlining at the Amway Center for her D2K (Dressed to Kill) Tour 2014. Cher began as one-half of the singing duo Sonny and Cher. She separated to fully pursue a solo career in 1979 with the release of her groundbreaking album Take Me Home. Apart from taking on the pop and disco genre, Cher has also been involved with several film and television projects, and even holds an Oscar from her acting in Moonstruck and an Emmy from Cher: The Farewell Tour. Cher's performance incorporate a great deal of showmanship and artistry, and the power of her voice is reflected in her own, ever-changing style.

The concert will feature song's from her newest album Closer to the Truth, released in September 2013. It was her first album in over a decade. It debuted and peaked at number three on the U.S. Billboard 200 with first-week sales of 63,000 copies. In doing so, it became Cher's highest-peaking solo album in the United States. The lead single from the album is "Woman's World."

Special guest Cyndi Lauper is a Grammy, Emmy, and Tony Award winning artist and New York Times Best Selling author. Cyndi Lauper has proven that she has the heart and soul to keep her legion of fans compelled by her every creative move. A true renaissance woman with 30 sterling years and global record sales in excess of 50 million, Lauper continues to reach new heights as a career artist.

In 2013, Cyndi became the first solo woman to win the Tony Award for Best Original Score for Kinky Boots, itself a Tony Award Winner for Best New Musical. In addition, Cyndi marked the 30th anniversary of her debut smash hit album, She's So Unusual, with a celebratory world tour, she also released her New York Times Best Selling autobiography – Cyndi Lauper: A Memoir – published by Simon & Schuster, and continued her philanthropic work through the True Colors Fund.

Cher featuring Cyndi Lauper will be on Friday, May 16, 2014 at 8:00 p.m. at the Amway Center in Downtown Orlando.

For more info on the Amway Center, view their profile page.
Upcoming Events
that also might interest you