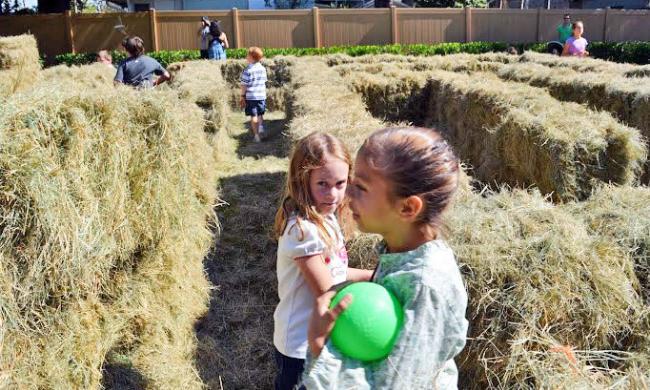 Corn Harvest Festival
November 9th -

9:00am

to

2:00pm
104 S. Lakeview Ave., Downtown Pavilion, Orlando, FL, 34787
Come out to the Winter Garden Farmer's Market as it's transformed to a fall festival with hay rides, pumpkins, corn mazes, and more. Vendors will be out selling their foods and wares, along with freshly harvested corn to take home and shuck with the family. The event is free with opportunities for kids to have fun, and parents to enjoy some farmer's market and fall shopping.

Live music is a regular feature at the Winter Garden Farmer's Market Corn Harvest Festival, with seating available at the stage. Roasted corn and other corn goodies will be for sale, along with other autumn staples like apples and pumpkins. Hop into the Corn Festival hay wagon that will pulled around by a tractor. Things to do for the kids include a haystack maze that will have them exploring every twist and turn.

Remember, pets are welcome at the Corn Harvest Festival.

For more information on the Winter Garden Farmer's Market where the Corn Harvest Festival will be held, check out their profile page.
Upcoming Events
that also might interest you