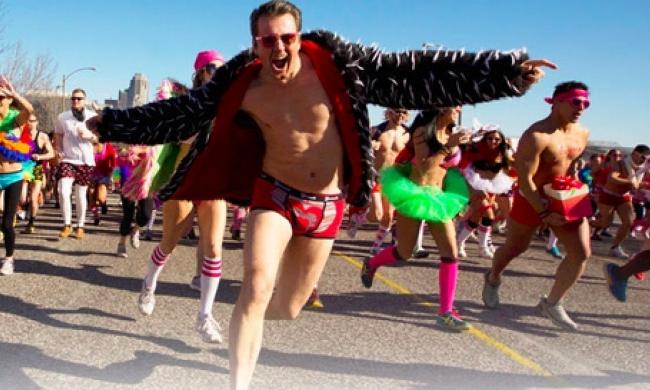 Cupid's Undie Run
February 15th - 12:00pm

at The Beacham

Located in the building with the marquee on Orange Avenue across from Finnhenry's.

46 N. Orange Ave., Orlando, 32801
Cupid's Undie Run is a charitable one mile run through Downtown Orlando on Valentine's Day weekend. Half-naked runners will be sporting lovey-dovey underwear and accessories and running, walking, or jogging in support of the Children's Tumor Foundation. Last year, Cupid's Undie Run raised $1.3 million to end neurofibromatosis (NF). You and the Orlando community can help fundraise towards this goal by putting together teams of friends, family, coworkers, or running solo. The registration fee for running is $35. Runners then have the option to run solo, create a team, or a join a team. You can fundraise towards a goal, whether it's $100 or $1,000.

Along with the run, there will be a party at the Beacham. The party starts at 12:00 p.m., followed by the Cupid Undie Run at 2:00 p.m. through downtown Orlando. Then, after the run there will be more partying at 4:00 p.m. There will also be prizes awarded in different categories. Prizes include custom undies, VIP open-bar, embroidered bathrobes, Timbuk2 messenger bags or backpacks, romantic getaways, and tons of other cool stuff for doing your good deed and fundraising for such a great cause.

Cupid's Undie Run will begin at the Beacham. For more info on the Beacham in Orlando, view their profile page.

For more great ideas and things to do for Valentine's Day weekend in Orlando, click here.
Upcoming Events
that also might interest you