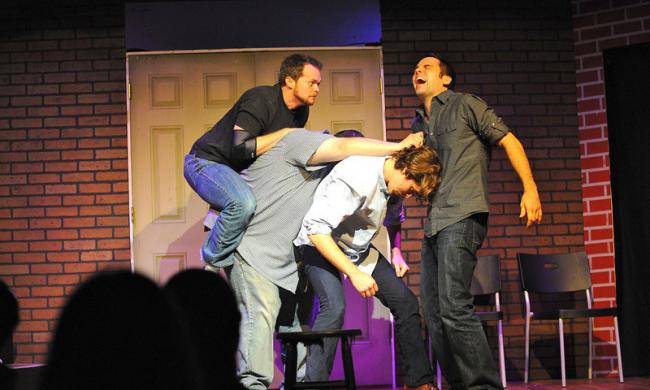 Duel of Fools at SAK Comedy Lab
Every Thursday, Friday and Saturday at 7:30

at SAK Comedy Lab

on the second floor of CityArts Factory.
29 S. Orange Ave, Second Floor, Orlando, 32801
Stop by the SAK Comedy Lab for a 1 hr. 30 min. interactive improv comedy show. Enjoy Duel of Fools, a game show-style performance similar to the format of the TV show "Who's Line is it Anyway?" Audience members will give suggestions and judge the teams of improv performers who will compete in each task. The laughs and jokes run all night, as performers outdo each other on stage.

SAK Comedy Lab is an improv comedy house that offers regular shows on Thursday, Friday and Saturday night. There are multiple shows per night, and show themes differ. Reservations are recommended. Group discounts for parties of 15 or more people are available.

For more information about SAK Comedy Lab, check out their profile.

 

 
Upcoming Events
that also might interest you