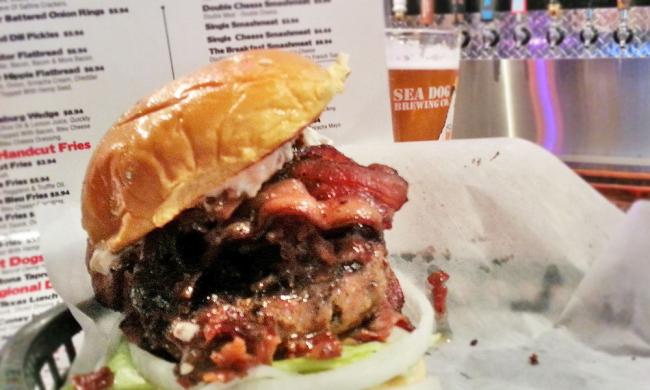 Festival of Bacon
Before the airport.
2911 E. Robinson St., Orlando, 32803
The Festival of Bacon is a day long event perfect for bacon lovers in the Orlando area. There will be vendors with a variety of bacon cooked in unique ways including cuisines, desserts, and even drinks. Over 30,000 bacon inspired delicacies will be served at the festival, and some of Central Florida's top restaurants will be present. Listen to musical performances by local and regional performers, and delight in family-friendly entertainment for parents and kids alike.

Over 5,000 pounds of bacon is expected to be dished out from more than 30 restaurants to over 2,000 festival attendees. The "Best of Bacon" award will be granted to the most impressive dish, along with other awards including "Best Restaurant Bacon," "Best Dessert-Style Bacon," Best Backyard Bacon Ninja," and "Top Bacon Cocktail."

Musical performances so far include Good Luck Penny, Kaleigh Baker, Ben Prestage, Vegabond Swing, and DJ Brian H who will performing unique songs featuring a southern rock, acoustic or blues style.

A portion of ticket sales from the event will be going to Future 6 Helping Hands Foundation. F6HH helps to create sports programs in areas where putting together a program is unaffordable. The Festival of Bacon is hoping to play a part in allowing families in underprivileged communities to enjoy the positive values and health provided by engaging in sports.

The ticket pre-sale ends on August 20, 2013. Pre sale tickets save you $10 and include $10 of free bacon bucks. Festival merchandise is available for sale online including shirts, hats, and posters.

Parking at the closer lots at the event is free with a Yelp check-in. Parking may fill up fast though, and in other parts, it might cost money. Get there early.

The Festival of Bacon event will be held at Orlando Festival Park. For more info on this outdoor area, read their profile page.
Upcoming Events
that also might interest you