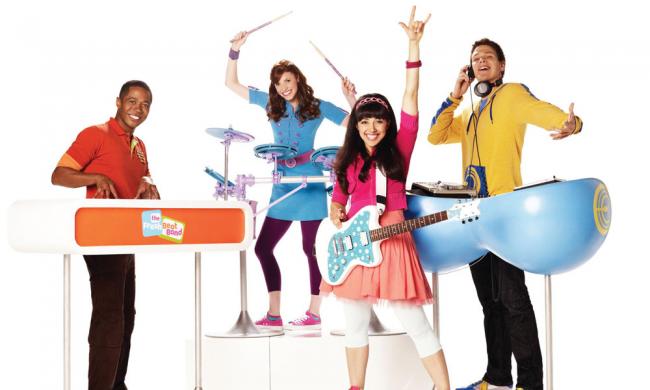 Fresh Beat Band
December 15th - 5:30pm

at Amway Center

Located on Church Street just west of I-4.

400 W. Church St., Orlando, 32801
Fresh Beat Band, the popular Nickolodeon preschool entertainers, are bringing their musical act to the Amway Center in Downtown Orlando. They're performing live as part of a 60 show, nationwide tour. The concert is a great opportunity for kids and parents to have fun singing, dancing and laughing together. The show is 90 minutes long and includes peformances from seasons 1, 2, and 3 of the popular children's show The Fresh Beat Band.  Top songs include hits like "A Friend Like You," "Here We Go," "Bananas," and "Just Like A Rockstar."

VIP packages are available allowing your child to meet and greet with the members of the Fresh Beat Band, including Kiki, Marina, Twist and Shout. The titles characters are played by Yvette Gonzalez-Nacer, Tara Perry, Jon Beavers, and Thomas Hobson.

Tickets are ON SALE.

For more information on the Amway Center, check out their profile on our website.

 
Upcoming Events
that also might interest you