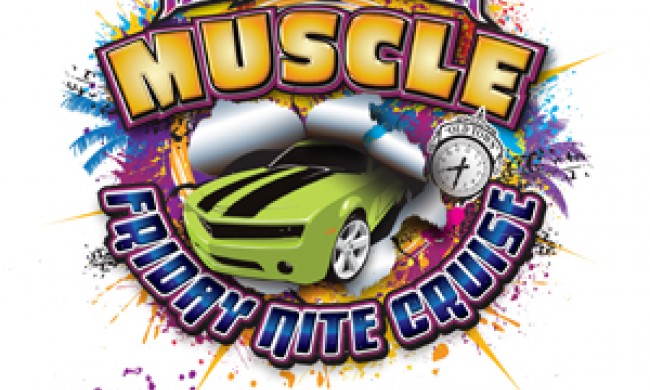 Friday Muscle Car Cruise at Old Town
Every Friday, 4 pm - 10 pm

at Old Town

At Marker 9 on Highway 192, three miles east of the main entrance to Walt Disney World Resort
5770 W. Irlo Bronson Memorial Highway, Kissimmee, 34746
Every Friday, residents and visitors can go to Old Town Orlando for their Friday Car Cruise. The All American Muscle Car Cruise features show-quality American-made Muscle Cars from 1964 and newer, and American classics 1988 and older.Cars will be on display starting at 4 pm, with a live 70's and 80's Rock n' Roll band taking the music stage starting at 7 pm.

The car cruise begins on the brick streets at 8:30 pm.

The Friday Car Cruise takes place at Old Town. Old Town is located at Marker 9 on Highway 192, three miles east of the main entrance to Walt Disney World Resort. For more info on Old Town, view their profile page.
Upcoming Events
that also might interest you