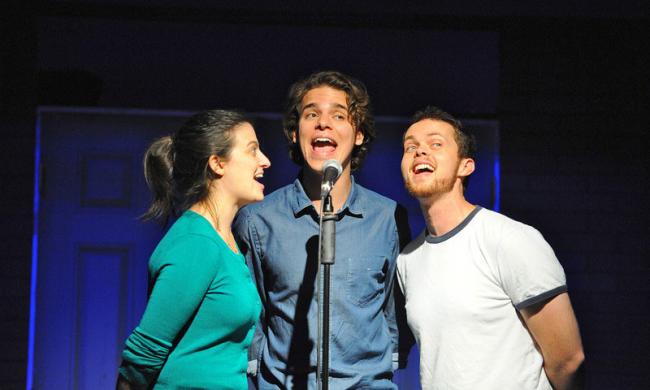 Gorilla Theatre at SAK Comedy Lab
on the second floor of CityArts Factory.
29 S. Orange Ave, Second Floor, Orlando, 32801
Every Friday night, SAK Comedy Lab hosts Gorilla Theature. Four improv directors compete with spontaeous scens, songs and games for the audience cheers and laughs. Each director tries to convey their hilarious vision for comedy, and the winner of the night - as determined by the audience - wins the coveted Gorilla Trophy. 

Gorilla Theatre is just one of the many regular shows and special performances at SAK Comedy Lab. On Friday and Saturday nights there ar multiple shows featuring various different themes to accommodate different scheduling needs, and there are other shows throughout the week.

If you enjoy Gorilla Theatre, you can stay for the 11:30 show (usually "Better Days") for only $5.

Reservations are recommended, and group discounts for parties of 15 or more are available.

For more information about SAK Comedy Lab, check out their profile.
Upcoming Events
that also might interest you