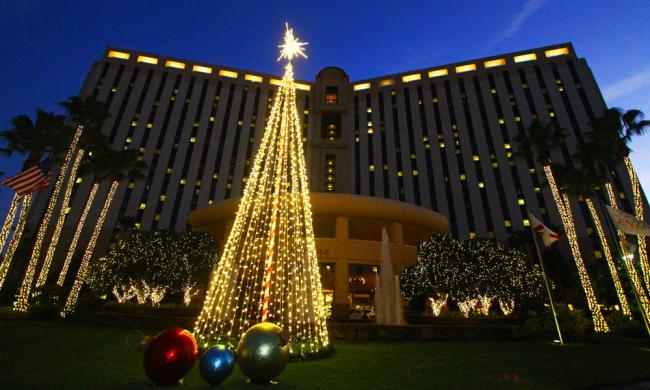 Grand Menorah Lighting & 1st Hanukkah Festival
December 1st -

4:00pm

to

7:00pm

At the Rosen Plaza Hotel.
9700 International Drive, Orlando, FL, 32819
Join Rosen Plaza and Chabad of South Orlando for their first Grand Menorah Lighting and Hanukkah Family Celebration!

The Hanukkah celebration is an indoor and outdoor community event featuring a variety of family-friendly activities including food stations, dreidel spinning contests, Hanukkah arts and crafts, traditional live entertainment, and raffles and prizes. There will be a bounce house and a fun photo booth to take pictures at. Food stations include kosher cotton candy, delicious sufganiyot (donuts), and a guests can watch the "Battle of the Rosen Hotels & Resorts Chefs Latke Cook-off."

Reservations are not required, and the event is free to the public. Join others in the community in celebrating the Jewish holiday of Hanukkah.

The Grand Menorah Lighting & 1st Hanukkah Festival will be held at the Rosen Plaza hotel near Pointe Orlando.
Upcoming Events
that also might interest you