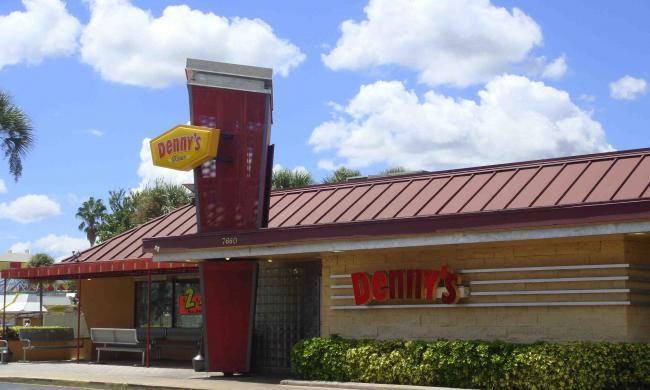 Grand Slam Opening Celebration
Near the intersection of International Drive and Sand Lake Road, across from Burger King
7660 International Drive, Orlando, FL, 32819
Denny's - I-Drive North in Orlando will officially re-open its doors to the community it has served for more than 35 years and unveil an all-new, locally inspired design and new menu. To celebrate the new look, Denny's will reward the first 100 diners through the door with free Original Grand Slam breakfasts starting at 9 a.m. The Original Grand Slam breakfast includes two buttermilk pancakes, two eggs cooked to order, two bacon strips and two sausage links.

For lunch, Denny's will be giving away 25 free Classic Burger & Fries meals to the first 25 guests starting at noon. Finally, a free entrée will be rewarded to the first 25 dinner guests to dine at Denny's at 6 p.m. There will be hundreds of additional giveaways throughout the day.

The event is Thursday, Jan. 9, all day starting at 9 a.m.

Grand Slam Opening Celebration will be held at Denny's on I-Drive North. For more info on this Denny's location, view its profile page.
Upcoming Events
that also might interest you