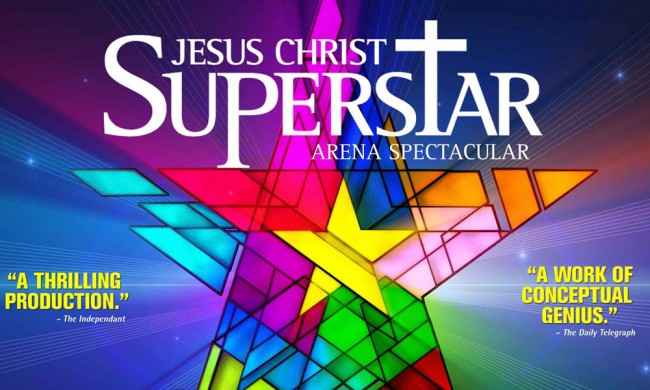 Jesus Christ Superstar
June 14th - 8:00pm

at Amway Center

Located on Church Street just west of I-4.

400 W. Church St., Orlando, 32801

(407) 440-7000

(800) 745-3000
Jesus Christ Superstar is being reimagined as an arena show. The performance will feature a star-studded cast of pop, rock, and R&B veterans that includes Michelle Williams from Destiny's Child, JC Chasez from *NSYNC, Brandon Boyd from Incubus, John Rotten Lydon from Sex Pistols, and introducing Superstar Winner Ben Forster.

Jesus Christ Superstar has been performed internationally for over 40 years. The show comes from the genius of Tim Rice and Andrew Lloyd Webber. This new arena show is touring throughout North America and has already received a great deal of hype. With more than 50 people singing and dancing on stage, this show is sure to rock the Amway Center.

Jesus Christ Superstar Arena Spectacular will be on Saturday, June 14, 2014 at 8:00 p.m. at the Amway Center in Downtown Orlando.

For more info on the Amway Center, view their profile page.
Upcoming Events
that also might interest you