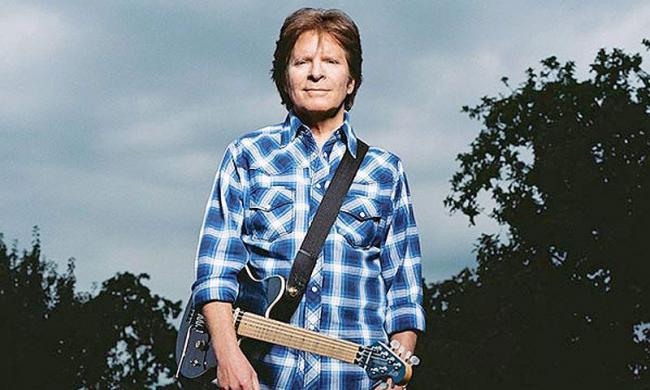 John Fogerty
October 30th - 8:00pm

at Hard Rock Live

On CityWalk next to the Hard Rock Cafe.

6050 Universal Blvd., Orlando, 32819
John Fogerty is an American singer/songwriter and guitarist. His early career began with the popular rock band, Creedence Clearwater Revival (CCR) and he is now a solo recording artist. Fogerty's awards include being inducted into the Rock & Roll Hall of Fame in 1993, a Grammy Award for his album Blue Moon Swamp in 1997 and being inducted into the Songwriters Hall of Fame in 2005. His long career in music spans nearly 50 years!

Creedence Clearwater Revival started as The Golliwogs in 1965 and their singles were largely ignored by the music community. Then in 1967, after Fogerty was discharged from the United States Military the band changed their name to Creedence Clearwater Revival and things began to pick up. The band's first hit single in 1968 was "Susie Q." Many other hit singles and albums followed beginning with "Proud Mary" and the parent album Bayou Country. The band released their final album in 1972 Mardi Gras, which included the band's last two singles, the 1971 hit "Sweet Hitch-Hiker," and "Someday Never Comes".

After internal problems Fogerty went solo and since the 1980's, with several comebacks in between the years, he has continued to create memorable and amazing music. Fogerty and his #1 phenomenal recording "Centerfield" were honored during the 2010 National Baseball Hall of Fame Induction Ceremonies--the first time the National Baseball Hall of Fame has immortalized a musician or song as part of the annual ceremonies. He's also called the "Father of the Flannel Shirt."

Doors open at 7 pm. This event is open to all ages and tickets range from $37.50 - $125.

John Fogerty will be performing at the Hard Rock Live Orlando. For more information on this venue, view their profile page.
Upcoming Events
that also might interest you