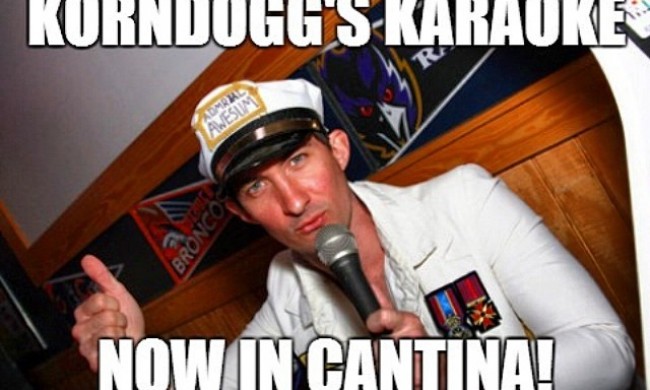 Korndogg Karaoke
Corner of Wall Street and Orange Avenue.
19 N. Orange Ave., Orlando, FL, 32801
Join Wall Street Plaza every Thursday for karaoke, drinks, and dancing! With host Korndogg keeping the party alive, you are sure to have a great time.

Korndogg Karaoke Thursdays provides you with an abundance of entertainment, complete with 11,000 karaoke songs, dance requests, and music videos. The event is hosted by karaoke host extraordinaire, Korndogg. Need a better reason to get on stage and perform in front of your friends? Each week winners will recieve a $25 gift card, and the chance to compete for a $200 cash prize!

Drink specials include $12.50 Miller Lite Buckets, $4 fireball shots, and $5 Three Olive Bombs. Not to mention there is no cover charge, and free hugs are provided! Come on out and show your talents every Thursday from 7 p.m. to 2 a.m.

Korndogg Karaoke is now held at the Wall St. Cantina.
Upcoming Events
that also might interest you