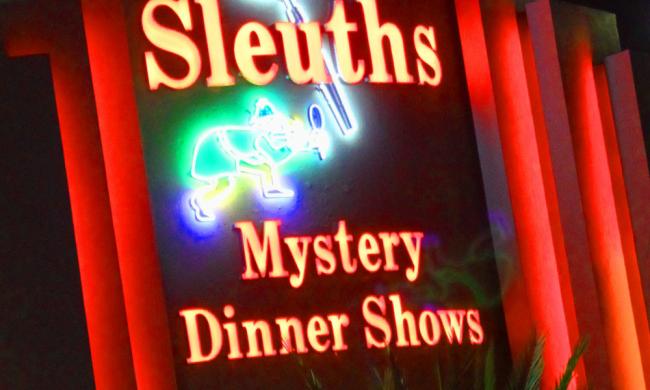 Lord Mansfield's Fox Hunt Banquet
next to Ripley's.
8267 International Dr., Orlando, 32819
Every Tuesday at 7:30pm there is a mystery to be solve at Sleuths Mystery Dinner Show. Lord Mansfield's Fox Hunt, the name of the mystery show, is an entertaining and interactive show that will keep guests on the edge of their seat.

Sleuths Mystery Dinner shows bring their audiences a chilling performance, dinner, and drinks. All performances are around 2 hours long and may choose members from the audience to join the cast. The show Lord Mansfield's Fox Hunt Banquet centers around the events that take place on the day of an annual fox banquet. There is magic, thievery, and debauchery all in one day. This crime will need more help to solve than just the people attending the banquet alone!

Tickets are $59.65 plus tax for Adults, 23.95 plus tax for children, and $40 for groups of 15 or more. Both the dinner and the show are included in the price.

Sleuths Mystery Dinner is located beside Ripley's Believe It or Not.

 
Upcoming Events
that also might interest you