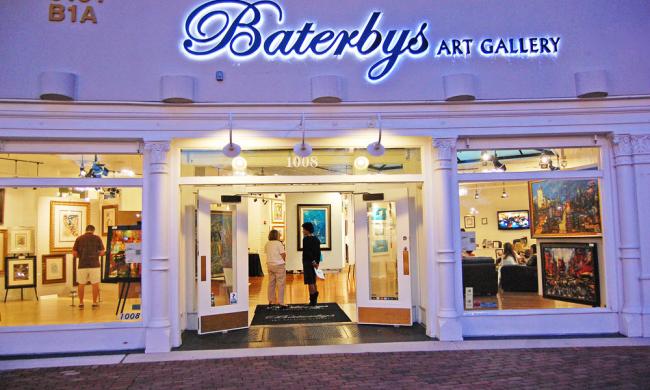 Master of the Month - Peter Max
October 11th -

6:00pm

to

9:00pm
9101 International Dr., Suite 1008, Orlando, FL, 32819
Baterbys Art Gallery hosts a special event the second Friday of each month called "Master of the Month." The event showcases the work of a great master of the 20th century and educates about the artist.

On October 11, join Batterby's "Master of the Month" featuring works by one of the greatest living artists of our time - Peter Max. Born in Germany, Peter's family spent 10 years in China, then moved to Israel and Paris before settling in Brooklyn in 1953. He studied at the Art Students League of New York under the tutorship of Frank J. Reilly, who studied at the League with Norman Rockwell.

Peter Max came to prominence in the 60s and 70 with a style influenced by counter culture and psychedelic movements. Even today, he is considered a top artist for major events, contributing to the 1994 World Cup, the Expo '74 World's Fair, and the Grammy Awards.

Tickets are $5 with an RSVP, and $10 without RSVPing. Any age is welcome to attend. Admission to the event includes wine, fine art viewing, free raffle tickets, prizes, exclusive deals and more. Delicious food and cocktails will be provided by Cuba Libre, and all proceeds from event tickets will serve the charitable cause of St. Jude Children's Research Hospital.

Master of the Month featuring the work of Peter Max will be at Baterbys Art Gallery at Pointe Orlando. For more information on Pointe Orlando, view their profile page.
Upcoming Events
that also might interest you