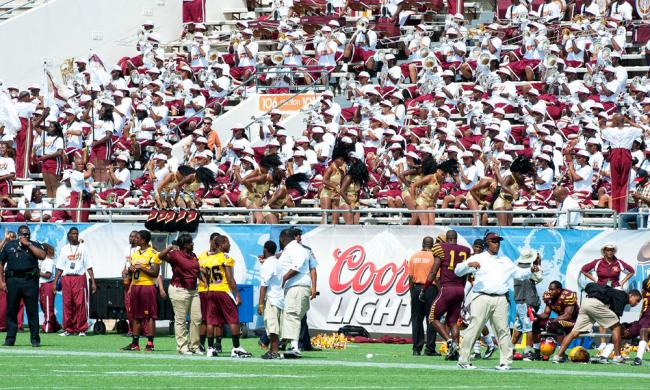 MEAC/SWAC Challenge
On Church Street west of I-4.
1610 W. Church St., Orlando, 32805
MEAC/SWAC Challenge, presented by Disney, is a special college football rivalry game featuring a Mid-Eastern Atlantic Conference team versus a Southwestern Athletic Conference team. This year, it will be Mississippi Valley State University playing Florida A&M University in a lively game of football.

The game will be held at Florida Citrus Bowl Stadium, with tailgating before the game. Seating will be arranged so that Florida A&M have the West Side of the stadium, and Mississippi Valley State have the East Side. Along with an exciting game, there will also be events throughout the weekend centered around the MEAC/SWAC Challenge.

There will be a band half time show. The football game will be nationally televised on ESPN,  and air live on Boxtorow XM radio station 141.

Tickets are ON SALE.

For more information on this venue, check out the profile page for Florida Citrus Bowl Stadium.
Upcoming Events
that also might interest you