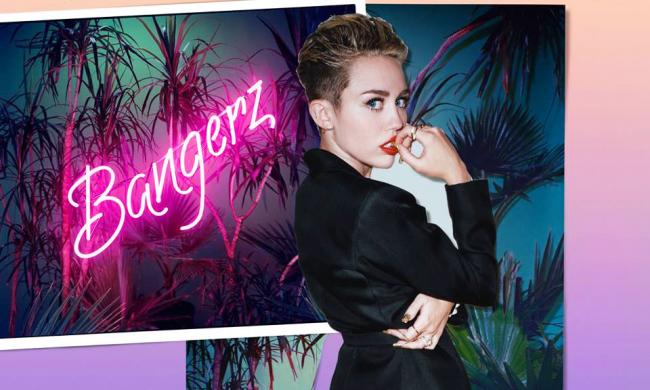 Miley Cyrus
March 24th - 7:00pm

at Amway Center

Located on Church Street just west of I-4.

400 W. Church St., Orlando, 32801

(407) 440-7000

(800) 745-3000
Miley Cyrus is bringing her Bangerz world tour to the Amway Center in Orlando. Miley Cyrus came to prominence playing the Disney Channel star Hannah Montana. Since then, she's taken on numerous independent roles in the film and music industry.

The Bangerz Tour comes on the heels of Miley Cyrus' 2013 album, Bangerz, that debuted at #1 on both the Billboard Top 200 Album chart and the Digital Album Charts with over 270,000 albums sold. Additionally, during release week, Bangerz hit #1 on iTunes in over 70 countries. Along with Orlando, the tour celebrating Cyrus' album will be making stops in other major cities around America and Europe.

Both singles, "Wrecking Ball" and "We Can't Stop", off Bangerz have already sold 4.3 million copies in the U.S. alone.  "Wrecking Ball" hit #1 on the Billboard Hot 100 and stayed there for two weeks. Wrecking Ball" also hit #1 on Spotify where it reached the highest streams ever for any track in the U.S. beating the next highest week by nearly 500,000 plays. This exciting news came just two days after her music video for "Wrecking Ball" became the fastest music video ever to reach CERTIFIED status, VEVO's milestone for videos delivering 100 million views in only 6 days. Cyrus shattered the previous record which she held for "We Can't Stop," which was CERTIFIED by VEVO just 37 days after it premiered. The Wrecking Ball music video also became an internet phenomenon spawning several parodies and recreations.

The Swedish duo Icona Pop will also be performing with Miley Cyrus. Icona Pop consists of Caroline Hjelt and Aino Jawo. Icona Pop will also perform on Katy Perry's world tour this year, and are known for their 2x certified Platinum hit "I Love It."

Bangerz has been getting rave reviews, and the Orlando concert is sure to be packed. Tickets to the concert in the Amway Center are on sale and start at $39.50, going up to $104.95 for main floor tickets.

The Miley Cyrus concert will be held on Monday, March 24, 2014 at 7:00 p.m. at the Amway Center in Downtown Orlando.

Tickets are on sale now online, by phone, and at the box office. All tickets to this Orlando concert are subject to applicable taxes, service, handling and facility fee charges.

For more info on the Amway Center, view their profile page.
Upcoming Events
that also might interest you