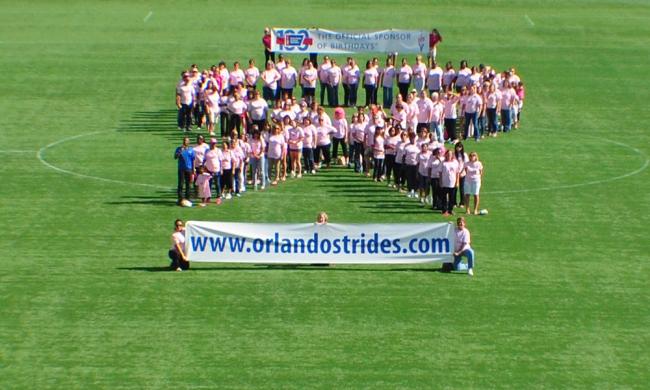 MSABC's Kick-Off
On Church Street west of I-4.
1610 W. Church St., Orlando, 32805
The American Cancer Society (ACS) is celebrating its 100th birthday and Making Strides Against Breast Cancer's (MSABC) 15th. To mark the occasion and thank the community's involvement in helping to fight cancer, they will be kicking off their fundraising season with a football themed party.

New and old members should attend this party and informational event to learn more about registering for the upcoming October 19th charity walk for MSABC. Along with discussing important goals and dates for the upcoming year, there will also be live entertainment, prizes and giveaways, food and drinks. Find out how to register your own team for walks, and enjoy a night with family and friends.

The MSABC Kick-Off will be held at the Varsity Club, at Florida Citrus Bowl Stadium.
Upcoming Events
that also might interest you