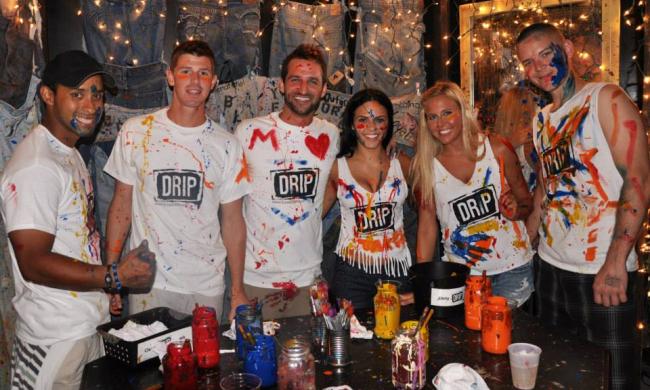 New Year's Eve Party 2014!
December 31st - 10:30pm

at DRIP

Behind Senor Frogs and Denny's
8747 International Drive, Suite 102, Orlando, 32819
DRIP is offering a special package for New Year's Eve. Visitors to this Orlando event will get to view a full DRIP performance with live music and dancers performing in paint, water, colored sand and more. You'll get a white DRIP t-shirt to wear during the show and take home as a splatter souvenir. There will be custom t-shirt cutting and a complimentary paint station. At midnight, to celebrate New Year's Eve, there'll be a balloon drop full of prizes, a champagne toast, dessert, and a DJ dance party.

As with all DRIP events, people are strongly urged to dress down (jeans/flip flops or bring some fun tights and have your DRIP t-shirt turned into a cute white New Years dress) as colored sand, paint and other media fly.

To maximize the experience, tickets have been limited to a little over 100 people. Purchasing New Years Eve tickets online in advance is highly recommended.

Doors open at 9:30 p.m., show begins at 10:30 p.m.

New Year's Eve Party 2014! will be held at DRIP on I-Drive in Orlando. For more information on DRIP, view their profile page.
Upcoming Events
that also might interest you