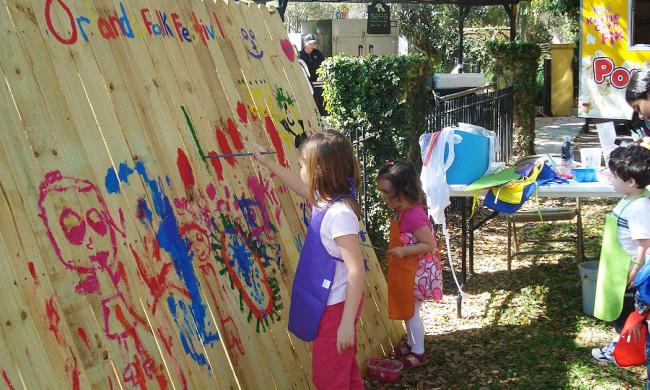 Orlando Folk Festival
February 8th & 9th, 10:00 a.m. - 5:00 p.m.
At the Mennello Museum of American Art near Loch Haven Park.
900 E. Princeton Street, Orlando, FL, 32803
The Orlando Folk Festival features local and regional singers, songwriters and bands in a nonstop lineup on the stage that overlooks Lake Formosa. There will also be dozens of artists and artisans selected from around the country to feature their paintings, sculpture, ceramics, wood carvings, traditional crafts and other creations and inventions. At 10:30 a.m. on Saturday and 11:30 a.m. on Sunday, take the family to the kids corner for Family Mornings at the Fest. Along with coffee vendors serving drinks for parents, there will be fun crafts with paint, glue, and glitter, as well as live music by Mr. Richard and dancing by the Talako Indian Dancers. Admission is free.

Visitors to the Orlando Folk Festival can bring blankets to lay on, as well as coolers and picnic baskets. There will also be food trucks including Treehouse Truck, Popcorn Fix, and Gelatissimo Pointe. Dogs are welcome, but they must be on a leash. Again, admission is free, and the folk festival draws in nearly 6,000 visitors and locals to the weekend celebration of art, music and traditional crafts.

The 2014 Orlando Folk Festival will feature an exhibit titled Southwestern Allure: The Art of the Sante Fe Art Colony. This traveling exhibit is hosted by the Mennello Museum and brought to Orlando by the Boca Museum of Art. It explores the development of Santa Fe as an art colony through the artists who visited there, tracing the colony's formative years from approximately 1915 up to 1940.

The 2014 Orlando Folk Festival will be held at the Mennello Museum of American Art near Loch Haven Park.
Upcoming Events
that also might interest you