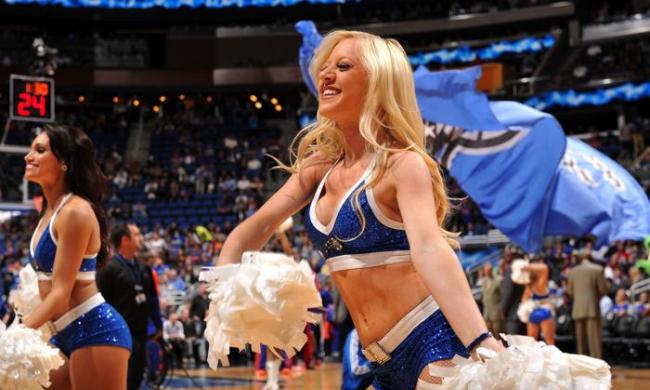 Orlando Magic vs. Detroit Pistons - Preseason
October 20th - 6:00pm

at Amway Center

Located on Church Street just west of I-4.

400 W. Church St., Orlando, 32801
Watch the Orlando Magic take on the Detroit Pistons in their fifth preseason game of NBA basketball for 2013.

Orlando Magic games are always engaging, fun and family-friendly. Their half-time shows often incorporate performers from the community, and the Magic make it a point to recognize heroes in the Orlando area. They support the town that supports them.

The Orlando Magic began in 1989. They won conference titles in 1995 and 2009, and have five division titles under their belt from 1995, 1996, 2008, 2009, and 2010. For more info on the Orlando Magic, view their profile page.

The Detroit Pistons ended their 2012-2013 basketball season 29-53, and fourth in the NBA Central Division. Founded in 1941, the Pistons have won three championships, seven conference titles, and nine division titles in their 72 year history. They have 16 players in the Basketball Hall of Fame, with their most recent inductee being Dennis Rodman. This past summer they signed three promising free agents, Josh Smith, 2004 MVP Chauncey Billups, and Italian league MVP Luigi Datome. Coach Maurice Cheeks brings the Detroit Pistons to Amway to face off against the Orlando Magic on the court in a preseason game.

The basketball game between the Orlando Magic and the Detroit Pistons will be held at the Amway Center in Downtown Orlando. For more information on the Amway Center, view their profile page.
Upcoming Events
that also might interest you