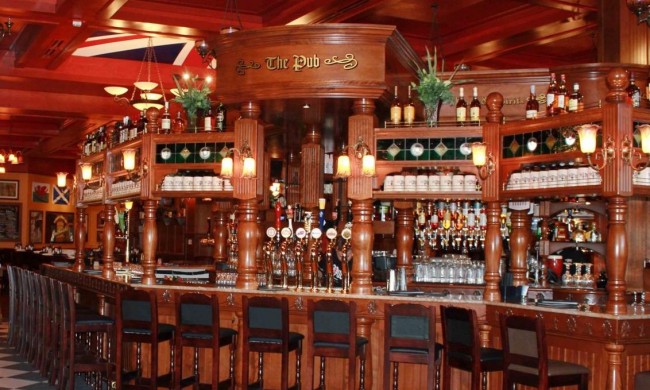 Pub Patty Party
March 17th - 11:00am

at The Pub

On the first level of Pointe Orlando

9101 International Drive, Suite 1003, Orlando, FL, 32819
The Pub will be having a Pub Patty Party to celebrate St. Patrick's Day in Orlando. The Pub Patty Party will include live entertainment, drink specials, and a rustic pub atmosphere. The band Def Leprechaun will be playing a live music set in the evening.

Along with being a bar, The Pub is a full-service restaurant with hearty meals. The Pub offers classic St. Patrick's Day dishes like shepard's pie, fish and chips, and whisky bread pudding.

Drink specials
- $2 Jello Shots
- $5 Guinness, Smithwick's & Harp
- $3 Green Beer (while it lasts)
- $5 Irish Sinkers & Jameson shots
- $3 Guinness Black Lager bottles & Bud Light cans
- $4 Paddy Shots

The party starts at 11 a.m. on Monday, March 17th, St. Patrick's Day.

The Pub Patty Party will be held at the Pub in Orlando. For more information on this bar and restaurant, view their profile page.
Upcoming Events
that also might interest you