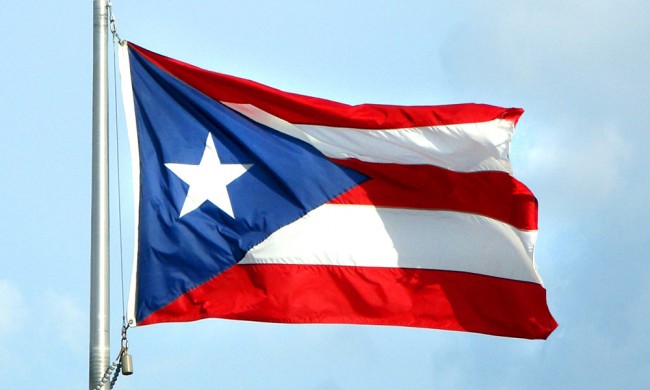 Puerto Rican Day Parade & Festival

Before the airport.
2911 E. Robinson St., Orlando, 32803
The "Parada Festival Puertorriqueno Downtown Orlando" is a family driven parade and festival that celebrates Puetro Rican culture. The event will feature live entertainment, a parade, vendors, food, drinks, and dancing. Bring the whole family for an Orlando cultural experience.

The parade starts at 11 a.m. and the festival runs from 1 p.m. to 7:30 p.m.

Español
La ciudad de Orlando FL y áreas adyacentes se visten de gala este domingo 23 de marzo 2014, con la llegada de la Parada y Festival Puertorriqueño de Orlando. FL. Invitamos a todos nuestros hermanos dominicanos, colombianos, cubanos, mexicanos y todas las diferentes nacionalidades para que se unan a los Puertorriqueños a celebrar su honor y orgullo de su patria.

Este año en homenaje a Mildred Zapata por su desempeño durante todos estos años en el Desfile Puertorriqueño. El gran Mariscal lo será el Sr. Joaquín Claudio por su trayectoria artística y cultural. En la unión esta la fuerza, los esperamos.

La parada será en la E. Robinson Street. La parada comienza en la E. Robinson Street esquina con la N. Hampton Ave, continua cruzando la N. Bumby Ave doblando a la izquierda en Primrose Dr, luego una derecha en la E. Livingston Street terminando en el Festival Park.

English
The city of Orlando FL and adjacent areas will be adorned on Sunday March 23, 2014, with the arrival of the Puerto Rican Parade and Festival Orlando, FL . All Dominican brothers , Colombians, Cubans, Mexicans and all different nationalities are invited to join Orlando Puerto Ricans as they celebrate their honor and pride of their homeland.

This year is in honor of Mildred Zapata for their performance over the years in the Puerto Rican Parade. The grand marshal will be Mr. Joaquín Claudio for his artistic and cultural history. In union there is strength and hope.

E. Robinson Street will be shut down. The parade starts on E. Robinson Street on the corner of N. Hampton Ave, continuing across N. Bumby Ave, and turning left on Primrose Dr, then a right on E. Livingston Street, and ending at Festival Park.

This event will be held at Orlando Festival Park. For more information on this park and venue, view their profile page.
Upcoming Events
that also might interest you