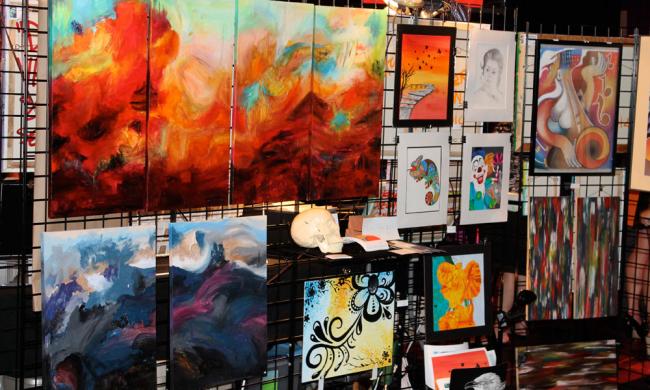 RAW Presents: Awakening
Thursday Feb. 27, 8 pm - 12 am

at The Abbey

Between Pine and Church streets, next to Sonoma Draught House

100 S. Eola Dr., Orlando, 32801
RAW: natural born artists is a special arts organizations with regular exhibit nights featuring selected artists in different areas of culture: Art, film, hair, makeup, fashion, photography, performing art, accesories and music. The exhibits encourage creativity and provides artists with a venue to showcase their works to the public. People can socialize and enjoy drinks in an edgy, cultured setting while taking an interest in local art. Visitors who find something they like can purchase prints, CDs, or apparel from the featured artist.

February's show is called Awakening. This show will be hosted by Shani with DJ Commons providing music. Shani has been a local TV personality, host, interviewer and even Youth speaker for various events. DJ Commons, or Chris, hails from London England but has lived in the USA for many years now. He has a passion for music and keeps the party at RAW going late into the night.

 

Art
Jon Lewis Draws Things
Archaeoprophet
Pueblo DePaz
helloheath
Gustavo Llenas
Liquid Art Designs by James Unger
Melissa
Shawn Birely
Genevieve DeMarco
Nate Maners
JRemy

Fashion
LOF8 Clothing
Osiyan Paris
Alexandria Leigh
AceLia Burton
Recycled Beautifully
Deanna Choinski

Makeup
Alexandra Labbé Labbé Faces
Regina the Artist
Lilmonsta
Karen Caballero

Photography
Gilmar Smith

Music
Ginnette
Kam
Meem Resh Perio
Speechless
Billy Floyd

 

Dress code is cocktail party. Only adults 21 years and older may attend.

RAW Presents: Awakening will be held at The Abbey. For more information on this venue, check out their profile page.
Upcoming Events
that also might interest you