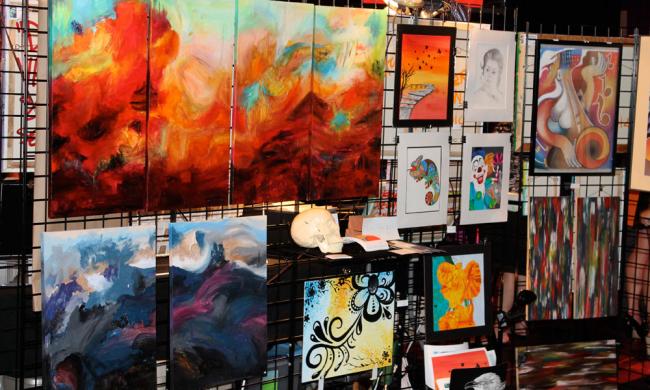 RAW Presents: encompass
Thursday Oct. 3, 8 pm - 12 am

at The Abbey

Between Pine and Church streets, next to Sonoma Draught House

100 S. Eola Dr., Orlando, 32801
RAW: natural born artists is a special arts organizations with regular exhibit nights featuring selected artists in different areas of culture: Art, film, hair, makeup, fashion, photography, performing art, accesories and music. The exhibits encourage creativity and provides artists with a venue to showcase their works to the public. People can socialize and enjoy drinks in an edgy, cultured setting while taking an interest in local art. Visitors who find something they like can purchase prints, CDs, or apparel from the featured artist.

October's show is called encompass. This show will be hosted by Daniel Pacchioni with DJ Commons providing music. Daniel is a host for the radio show "Local Heroes" on WPRK 91.5FM. Listen in every Wednesday at 5 pm to hear him talk with local artists, entertainers, and philanthropists. DJ Commons, or Chris, hails from London England but has lived in the USA for many years now. He has a passion for music and keeps the party at RAW going late into the night.

Art
Bianca
ChronicDamageArt
Jean-Claude
Nina B
Heatherly
Carlos Quintero

Film
Ryan Keller

Makeup
Lena G

Photography
Daniella Koontz
Amber LaValle
Yellow Bird Photography

Music
Hotel Hurry
The Cold Start
Mark Russell
the edge effect

Dress code is cocktail party. Only adults 21 years and older may attend.

RAW Presents: encompass will be held at The Abbey. For more information on this venue, check out their profile page.
Upcoming Events
that also might interest you