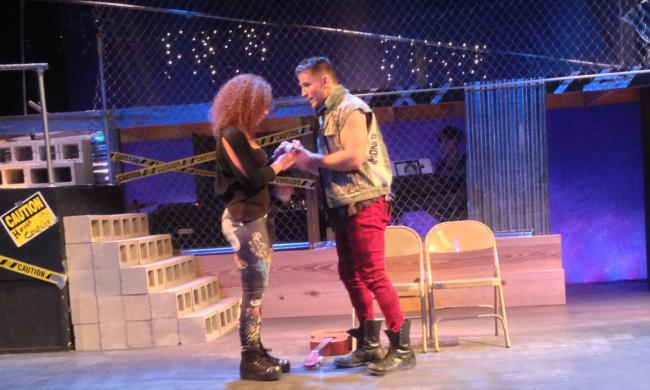 RENT
Located in Loch Haven Park in North Orange.
812 E. Rollins St., Orlando, 32803
The theatre company Clandestine Arts will be performing the Broadway hit RENT. The rock musical takes a lot of its inspiration from Giacomo Puccini's opera La bohème. It's a modern rendition about a group of misunderstood artists and musicians in the underbelly of New York City searching for truth, beauty, and joy in a world marked by poverty, AIDS, class warefare, and addiction.

Along with winning a Pulitzer Prize in 1996, the play also won Best Musical at the Tony Awards. The play is intended for a more mature audience. RENT from Clandestine Arts is being directed by Derek Critzer.

There will be 10 showings of the play from August 8 - 18 at the John and Rita Lowndes Shakespeare Center. For more info on this venue, check out the profile page for the Orlando Shakespeare Theatre.

MAIN CAST

Roger - Tony Flaherty
Mimi - Gabrielle Whiting
Mark - Aaron Vanderyacht
Maureen - Lindsay Lavin
Angel - Kristin Alexander Griffith
Tom Collins - DeVon Settles JR
Joanne - Elaina Walton
Benny - Alvaro Francisco

Check for show times on Sunday.

Check for evening show times.
Upcoming Events
that also might interest you