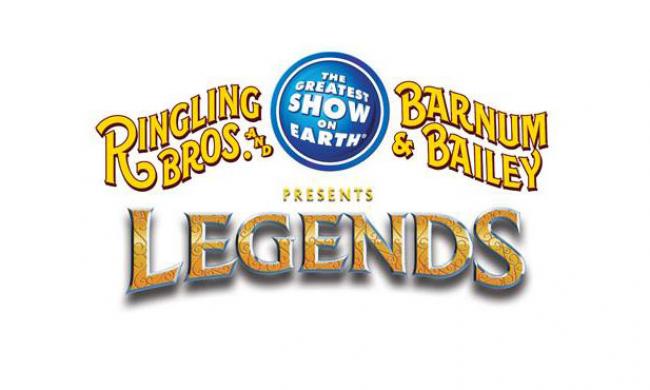 Ringling Bros. and Barnum & Bailey: Legends
Jan. 9 - 12, check times below.

at Amway Center

Located on Church Street just west of I-4.

400 W. Church St., Orlando, 32801
Ringling Brothers and Barnum & Bailey present Legends, a special circus show of epic proportions. This family event features breathtaking stunts, hilarious clowns, thrills, and spectacles of strength. Legends brings to life the mythical, including a unicorn, a Pegasus, and a wooly mammoth. Legends is for all ages - parents and children can both enjoy lots of fun live entertainment.

A special feature of this show is the exclusive Ringmaster's Zone. With 100 tickets per show, this special area allows your family and friends to experience a behind-the-scenes look at the Legends show. Be a star and meet the performers of the show, get exclusive access behind the curtain, and get autographs with circus celebs. You'll also receive a commemorative photo. The Ringmaster's Zone can be combined with any seating option.

SHOWTIMES
Jan. 9 / 7:30 p.m.
Jan. 10 / 7:30 p.m.
Jan. 11 / 11:30 a.m., 3:30 p.m., 7:30 pm
Jan. 12 / 1:00 p.m., 5:00 p.m.

Ringling Brothers and Barnum & Bailey's Legends will be held at the Amway Center downtown. For more info on the Amway Center, view their profile page.
Upcoming Events
that also might interest you