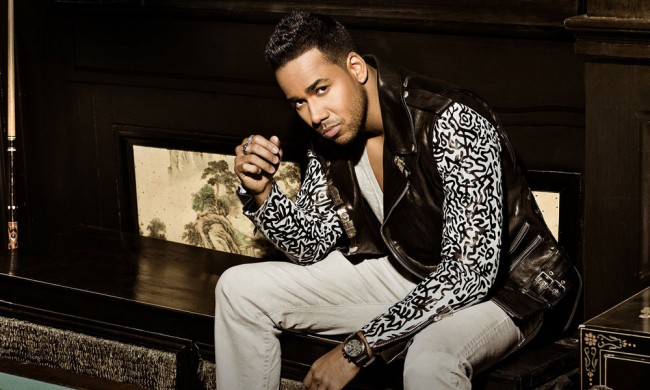 Romeo Santos
May 30th - 8:30pm

at Amway Center

Located on Church Street just west of I-4.

400 W. Church St., Orlando, 32801

(407) 440-7000

(800) 745-3000
Romeo Santos, renowned for being a leader in the Bachata genre, will be performing a live concert at the Amway Center featuring songs from his career that have topped the Latin charts, songs like "You," "Promise," "Propuesta Indecente," and "Odio" (featuring Drake). Romeo Santos was with the band Adventura before pursuing solo work 2011. He has collaborated with top artists like Nicki Minaj, Usher, Marc Anthony, Carlos Santana, and Kevin Hart.

The style Romeo Santos is famous for, Bachata, originated in the Dominican Republic. The style has African roots to it, and regularly features themes of romance, heartbreak, and sadness. The original term used to name the genre was amargue, which denoted a sort of blues music. Along with the Bachata genre, the Bachata form of dance was developed. Songs by Romeo Santos and Adventura are often used for Latin dancing.

Romeo Santos will be on Friday, May 30, 2014 at 8:30 p.m. at the Amway Center in Downtown Orlando. Tickets are $22.50 - $160.00.

For more info on the Amway Center, view their profile page.
Upcoming Events
that also might interest you