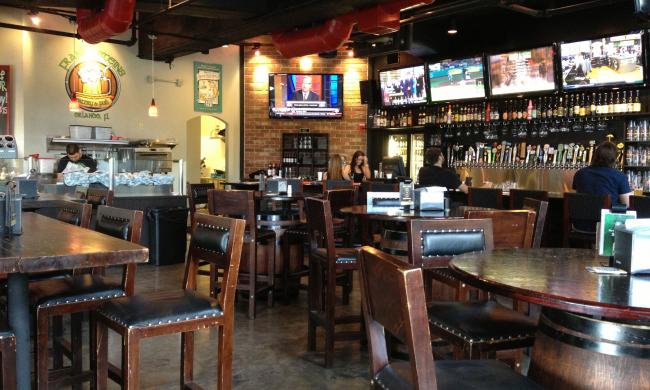 Samuel Adams Stein Hoisting
October 3rd -

5:30pm

to

7:30pm

at Frank & Stein's
Located in Downtown Orlando near Cobb Plaza 12.
150 S. Magnolia Ave., Orlando, FL, 32801
Samuel Adams is looking for 2 national champions to send to Octoberfest in Germany next year. Come out to Frank & Stein's and see how you hold up. Hoist your stein, or just stop by to enjoy the show. Samuel Adams beers will be $2.50 from 4 pm - 7 pm.

The contest starts at 5:30 pm. Times will be logged, but keep your stein raised high because you're competing against beer lovers across the country. The top times, 1 woman and 1 man, will be sent to Munich in Bavaria, Germany for Octoberfest 2014.

The Samuel Adams Octoberfest Stein Hoisting Event will be held at Frank & Stein's in Downtown Orlando. For more information on this Orlando restaurant and bar, check out their profile page.
Upcoming Events
that also might interest you