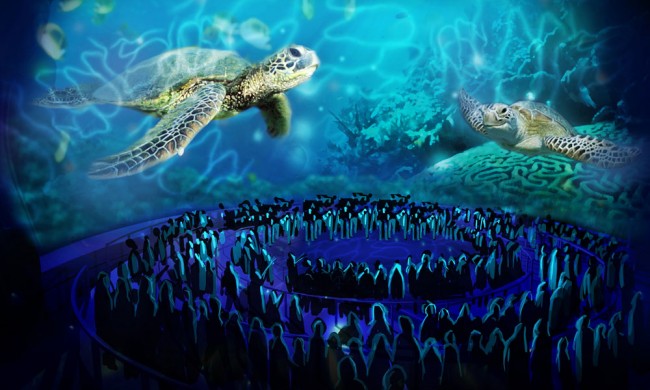 SeaWorld Summer Camps
Weekdays starting June 9 until August 9.

at SeaWorld

Off Central Florida Parkway.

7007 Sea World Dr., Orlando, 32821
When most people think of summer camps, they typically picture kids out in the woods singing "Kumbaya" around a campfire. Now imagine a summer camp held inside a world-class theme park filled with wildlife and great attractions! SeaWorld Orlando's summer camp programs combine education and entertainment in an exciting way that connects people to creatures of the sea.

SeaWorld offers three types of summer camps; week-long spend-the-night Resident Camps, week-long Day Camps, and single-night Sleepover Camps.

SeaWorld Resident "Career" Camps provide passionate middle and high schoolers the chance to have a personal hands-on experience with exotic & marine animals in an effort to prepare them for careers in wildlife preservation and conservation. These traditional sleep-away camps foster bonds among the campers and animals that last a lifetime.

SeaWorld Day Camps offer children from preschool to eighth grade the opportunity to explore different areas of animal research that incorporate specific lessons from their upcoming grade level. For one week, preschoolers (along with their parents) can go on daily 3-hour-long adventurous "Seafaris" that includes fun games, crafts and activities while nurturing a love and respect of the environment and wildlife.

There are three Day Camp areas of interest to choose from for each grade level between kindergarten and eighth grade. For instance, middle-schoolers can pick to learn how to be a marine biologist, examine animal biology with scientists, or discover what it's like to work with wild animals behind the scenes. Children get first-hand experience by working alongside SeaWorld's trainers, veterinarians, and animal care staff. Enrolled Day Camp students get prepared for their upcoming school year while also making new friends – those with feet and fins.

At a SeaWorld Sleepover Camp, kids get to live the fantasy of staying in the park after the gates have closed for the night. Mosty catered to school groups and scout troops, these slumber parties – offered year-round – allow kids to have a one-night-only slumber party beside an exotic animal habitat. An experience like this gives new meaning to the phrase, "My roommate is a wild animal!"

All camps include admission to the park, behind-the-scenes access, up-close animal encounters, fun activities and crafts, lunch and snacks and a complimentary t-shirt and water bottle. For Day Campers, SeaWorld oversees a secure drop-off and pick-up system.

SeaWorld's summer camp program begins June 9 and runs weekly through August 9. Reserve your spot soon, as availability is highly limited. For more information on SeaWorld, visit their profile page.
 
Upcoming Events
that also might interest you