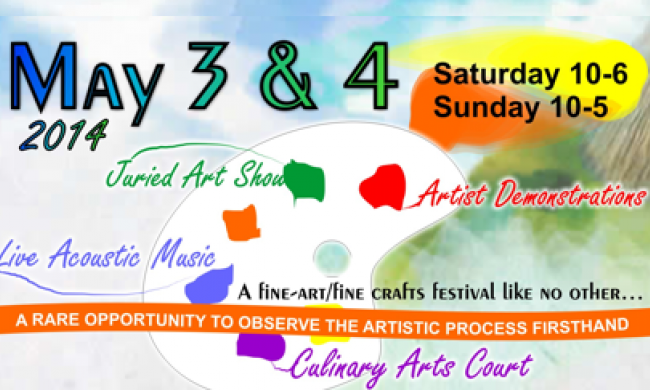 St. Johns River Festival of the Arts
May 3rd - 4th
Downtown Historic Sanford, Sanford, FL
Live Music - Performing Arts - Culinary Arts Court

That's what sets this festival apart. It's alive for you to participate in or to observe the creative process first-hand.  You, and visitors of all ages, will find an arts environment where selected fine-artists demonstrate the creative process at arts-education venues located throughout the festival.

And as you stroll the festival route, you'll take-in the works of accomplished artists along with thoughtful music from acoustical musicians. Add good food and beverages, and who could ask for more. Yet, there's the festival setting in downtown Historic Sanford where tree-lined, brick-paved streets and historic buildings provide a scenic backdrop for the new art festival experience that awaits your pleasure.
Upcoming Events
that also might interest you