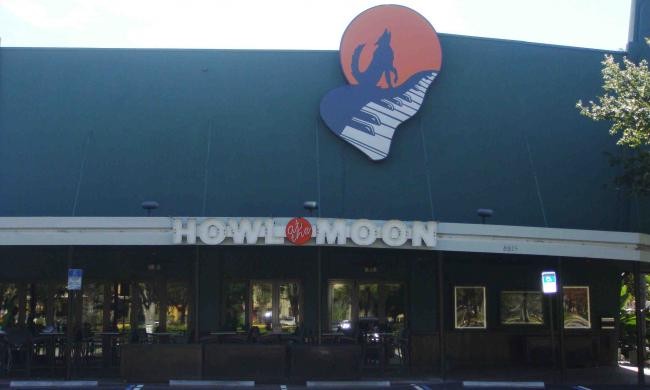 St. Paddy's Bash
March 15th, Doors open at 6pm

at Howl at the Moon

Located on I-Drive next to Bahama Breeze.

8815 International Dr., Orlando, 32819
St. Patrick's Day is coming to Howl at the Moon in Orlando. Known for their local pubs, abundance of live music, and of course, their beers; the Irish definitely know how to party! Visitors and locals can dance and drink like a true Irishman this St Patrick's Day as Howl at the Moon's dueling pianos rock everyone's favorite Irish hits. The St Paddy's Bash includes an Irish jig as their dueling pianos rock Irish tunes, melodies, and even some Riverdance jams. One popular tune for St. Patrick's Day, "Shipping up to Boston," can be viewed in the video included on this page.

Bartenders will be serving up lots of drink specials, including green beer, $5 Leprechaun bombs, car bombs, $20 86 oz. Get Lucky buckets, $4 Green Bud Light aluminum bottles, and more. Put on your best green outfit and join the St. Patrick's Day Party at Howl at the Moon.

The St. Paddy's Bash will be on Saturday, March 15th, with doors opening at 6 p.m.

Admission to Howl at the Moon is free until 7 p.m. You must be 21 years and older to attend.

The St Paddy's Bash is at Howl at the Moon on I-Drive, next to Bahama Breeze. For more information on this bar and entertainment venue, view their profile page.
Upcoming Events
that also might interest you