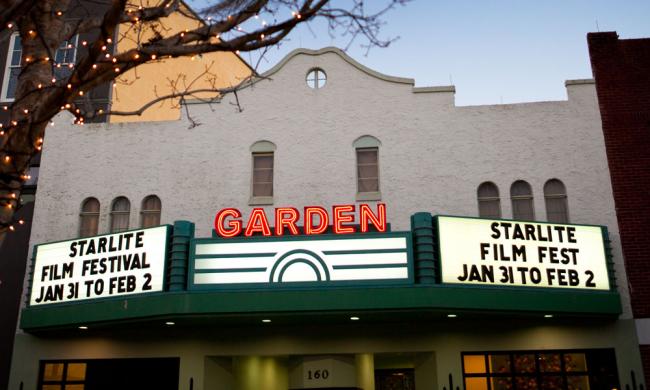 StarLite Film Festival
Jan. 23 - 26, Check below for times.

at Garden Theatre

In downtown Winter Garden, next to the splash pad.

160 W. Plant St., Winter Garden, 34787
The StarLite Film Festival is a showcase of microbudget films - that is, films that are made with less than $200,000. See how more can be done with much less by viewing the movies created by this year's featured independent filmmakers. The event is named after the original StarLite drive-in theatre built in 1949, and the first festival received 900 attendees. People come from all over to view and submit their films, and featured speakers come and share some of their wisdom from Hollywood.

This year's StarLite Film Festival includes microbudget films My Fair Lidy, The Paragon Cortex, 18, Tarsus, Beinahe Negative, The Perfect 46, Pennsylvania Holy Ghosts, Tu Seras Un Homme (You'll Be A Man), Silvi, and Palace Living. The films come from around the world, including North America, Germany, and France. Directors at the StarLite Film Festival will sit on panels and talk to guests, and free sessions will be provided to give direction to aspiring filmmakers.

Thursday: 7 p.m. - 12 a.m.
Friday: 8 p.m. - 12 a.m.
Saturday: 11:30 a.m. - 12 a.m.
Sunday: 1 p.m. - 6:30 p.m.

The StarLite Film Festival will be held at the Garden Theatre in Winter Garden. For more information on the Garden Theatre, check our their profile page.
Upcoming Events
that also might interest you