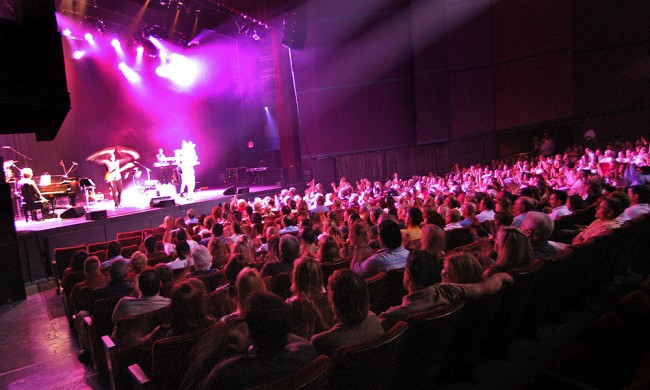 Tori Amos
6 blocks north of the Amway Arena.
401 W. Livingston St., Orlando, 32801
Tori Amos is bringing her Unrepentant Geraldines Tour to the Bob Carr Performing Arts Centre in Orlando. This singer/songwriter is known for her piano rock musical stylings, with a career that spans from the 80s to the present. She gained momentum in the 90s after splitting from the short-lived 1980s synthpop group Y Kant Tori Read. Some of her top charting hits include "Crucify," "Silent All These Years," "God," "Cornflake Girl," "Caught a Lite Sneeze," "Professional Widow," "Spark," "1000 Oceans," "Flavor," and "A Sorta Fairytale."

Tori Amos has received 8 Grammy nominations, her most recent in 2002 for Best Female Rock Vocal Performance and Best Alternative Music Album. The release date of her most recent album, Unrepentant Geraldines, is May 2014. It is the 14th studio album by the musical artist. Unrepentant Geraldines Tour will bring Tori Amos' music to Europe, South Africa, Canada, the United States, and of course, to Orlando, Florida.

Tickets are on sale and range from $37.50 - $67.50. The show will be playing August 23, 2014 at 8 p.m.

For more info on the venue, check out the Bob Carr Performing Arts Centre profile page.
Upcoming Events
that also might interest you