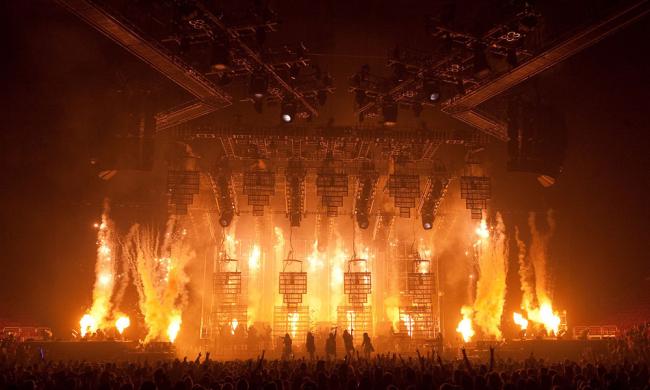 Trans-Siberian Orchestra: The Lost Christmas Eve
November 30th: 3:00 pm, 8:00 pm

at Amway Center

Located on Church Street just west of I-4.

400 W. Church St., Orlando, 32801
Trans-Siberian Orchestra (TSO) teamed up with Hallmark Channel to present the encore and final performances of the band's multi-platinum rock opera, The Lost Christmas Eve. The show makes a stop for two performances at Amway Center on November 30, 2013.  

Join TSO for the exciting encore of The Lost Christmas Eve. The concert takes you on a journey into the inspiring world of TSO creator and producer Paul O'Neill. The story behind the rock opera encompasses a run-down hotel, an old toy store, a blues bar, a Gothic cathedral and their respective inhabitants all intertwined during a single, enchanted Christmas Eve in New York City.

Trans-Siberian Orchestra has joined the ranks of holiday giants like Mannheim Steamroller to become a Christmas tradition. The band tours year round performing what creator/writer/producer Paul O'Neill has dubbed "Rock Theater." Songs from the band including "Christmas Canon" and "Wizards in Winter" have become holiday music favorites.

Trans-Siberian Orchestra will be performing two shows at the Amway Center in Downtown Orlando. For more information on this music venue, view the Amway Center profile page.
Upcoming Events
that also might interest you