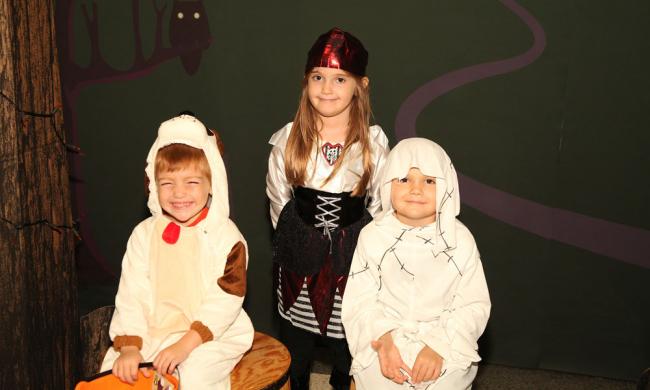 Trick or Treat Safe Zone
Stone building in the middle plaza.
65 E. Central Blvd., Orlando, 32801
The Trick or Treat Safe Zone at the Orange County Regional History Center is a Halloween extravengaza with fun crafts, games, and safe trick or treating.

Families are invited to walk through 3 levels of the museum, collecting treats and taking part in spooky fall activities. The museum will be open from 11 am to 4 pm to anyone who would like to come. It will be taken over by the event, however, and is only free for families with children ages 12 and under. Museum coordinators will be passing out candy and wishing you a happy Halloween as you explore the building.

Fun activities, games, and crafts will be available. Kids are invited to make a  lollipop witches broomstick and a paper jack o lantern. The event includes a pumpkin patch and pumpkin decorating area, a Pumpkin bean bag toss game, and a scavenger hunt. Plenty of photo ops will be available with decorated areas. Florida Dairy Farmers is joining the fun as well to promote chocolate milk as the official drink of Halloween, providing chocolate milk mustaches for photos. And of course, there will be lots of candy at the event!

Last year, around 3,000 people attended the Trick or Treat Safe Zone at the museum. It's a great activity for Orlando families looking for things to do for Halloween.

The Trick or Treat Safe Zone will be located at the Orange County Regional History Center. For more information on the OCRHC, view their profile page.
Upcoming Events
that also might interest you